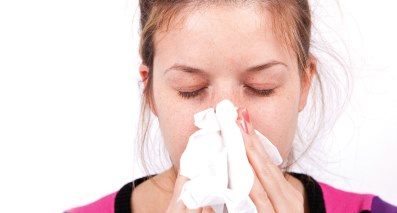 Delegates at the NICE Annual Conference in Birmingham voted for the project for the way it reduced unnecessary antibiotic prescribing by 15 per cent over a three-month period.
The growing resistance to antibiotics due to overuse is one of the most important current public health issues, and has led the Chief Medical Officer Dame Sally Davies to describe the situation as a "ticking time bomb".
Antibiotic resistance arises when bacteria evolve mechanisms to withstand the drugs which are used to fight infection. Due to the increased use of antibiotics over recent decades, there has been a huge global surge in antibiotic resistance.
Antibiotics are also ineffective at treating respiratory tract infections, and can cause harmful side effects in between 15 and 25 per cent of patients. Yet this is one area where antibiotics are often overprescribed. NICE has produced guidance on respiratory tract infections, which recommends that a no-antibiotic, or delayed antibiotic strategy should be used to treat people with such infections.
At Churchill Medical Centre in Surrey, its clinicians were prescribing antibiotics for an average of 40 per cent of patients with upper respiratory tract symptoms. To address this, the centre created a multidisciplinary team of 'champions' from across the trust to devise evidence-based, consistent messages based on the NICE guideline. Staff from across the centre were recruited as part of the campaign, with receptionists fully briefed on key messages in the run-up to the campaign being launched.
The team created a patient information poster, displayed in waiting rooms and consultation rooms, which highlighted that many common illnesses do not require antibiotics and that treating symptoms at home often leads to the best outcomes.
A single A4 sheet was also developed which contained evidence-based messages that clinicians could pass on to their patients. Messages included what the normal duration is of common coughs and colds, evidence on the inefficiency of antibiotics, and when it is appropriate to call for help.
An audit was then carried out to measure the project's results, and this showed a 15 per cent drop in prescribing of antibiotics for coughs and colds - from 54.5 per cent in October 2012 to 37.7 per cent in January 2013.
During the same period, antibiotic prescribing for upper respiratory tract infections fell from 32.6 per cent to 19.7 per cent.
Dr Peter Smith, GP Principal at Churchill Medical Centre, said: "Our project might have been 'low-tech', but it is easily reproducible in many practices. It was about giving people the evidence, and ensuring messages were positive."
He added: "One of the themes of this conference has been the importance of care and kindness, and we found that care and kindness were often more effective than the use of antibiotics."
Professor David Haslam, Chair of NICE, said: "The NICE Shared Learning awards are excellent. There is no point in NICE producing world-class information if it doesn't get implemented."
He added: "I'm glad I wasn't required to vote, as I thought the work of all three finalists has been really important."
The two remaining finalists were presented with runner-up awards. Royal Liverpool Hospital and Broadgreen University Hospital were recognised for their work in reducing the rates of surgical site infection in orthopaedic patients.
Oxleas Foundation Trust was also commended for its work in improving the safety of patients with depression and bipolar disorder.
14 May 2014