28 August 2013
Could preventing acute kidney injury hold the key to cutting the number of avoidable deaths on the NHS?

Could preventing acute kidney injury hold the key to cutting the number of avoidable deaths on the NHS?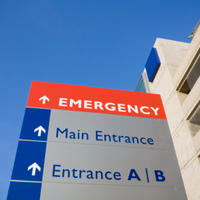 Earlier this month, Professor Don Berwick published his report into safety in the NHS which called for the health service to make a 'zero harm' culture a reality.
His report concluded that the quality of patient care should come before all other considerations in the leadership and conduct of the NHS, and that patient safety is the keystone dimension of quality.
Professor Berwick, who is one of the world's leading experts on patient safety and former health advisor to President Obama, was appointed by Prime Minister David Cameron to look at ways of improving the safety and quality of NHS care following the failings at Mid Staffordshire hospital and elsewhere.
Cases of poor NHS care have been in the spotlight for the past few months and one such case that attracted particular attention was that of 100 year-old Lydia Spilner who died of dehydration in a Leicester hospital.
The ultimate cause of death in this tragic case was found to be acute kidney injury (AKI), a disorder that refers to the loss of kidney function over hours or days.
Thousands of unnecessary deaths
It affects 1 in 5 hospital patients and is estimated to account for 12,000 unnecessary deaths a year.
It is a common problem among the elderly population whose numbers are increasing as people live longer.
However, a report in 2009 from the National Confidential Enquiry into Patient Outcome and Death found that only half of patients with AKI had received 'good' care, with delays in diagnosis due to only a third receiving inadequate investigations.
Traditionally AKI was regarded as a less common organ failure, with patients typically requiring dialysis and management by nephrologists. This view has now been overturned and, today, AKI encompasses a wide spectrum of injury to the kidneys, and not just 'kidney failure'.
But despite the increasing complexity, healthcare professionals can take simple measures to ensure that patients like Lydia Spilner don't develop AKI.
These include ensuring that patients are well hydrated, medications are reviewed, and any other infections and illnesses are treated promptly.
New guidance from NICE can help healthcare professionals prevent, detect and manage AKI up to the point of renal replacement therapy, and get the NHS on the road to continually reducing patient harm.
"This guideline will help to extend the progress the NHS is making in this area and provide a platform for ensuring that the NHS will lead the world in identifying and managing AKI," says Professor Mark Baker, who heads up the team at NICE responsible for producing the guideline.
Early detection
The risk of or a potential diagnosis of AKI is currently not being adequately recognised by healthcare professionals and it is this failure to recognise AKI that can increase the likelihood of a patient having to stay longer in hospital, not recovering fully and having long term chronic renal impairment or even dying.
NICE recommends investigating for AKI by measuring changes in serum creatinine and volume of urine output in adults with key risk factors. This includes those with a long-term chronic condition such as chronic kidney disease, heart failure, diabetes, and liver failure, as well as those with a history of AKI and those aged 65 and over.
Children and young people with acute illness who present with risk factors should also have their serum creatinine levels measured using a blood test.
The guideline recommends using a paediatric early warning score to identify children and young people admitted to hospital who are at risk of acute kidney injury because their clinical condition is deteriorating or is at risk of deteriorating.
As AKI can result in a loss of kidney function within hours, NICE recommends that healthcare professionals discuss the management of AKI with a nephrologist or paediatric nephrologist as soon as possible and within 24 hours of detection.
Counting the cost of a silent killer
Prevention and early detection of AKI could save the NHS millions of pounds a year, at a time when health budgets are being squeezed for every last penny.
According to NHS Kidney Care, the costs of AKI to the NHS are estimated to be between £434 million - £620 million per year. That's more than what the NHS spends on breast cancer, or lung and skin cancer combined.
It is estimated that up to 30 per cent of cases of AKI can be prevented, and this could save the NHS around £130-186 million a year.
But it's not just the cost to the NHS that this NICE guidance can help to reduce. AKI effects mobility and can prevent people from working - at a cost to the wider economy.
AKI a barometer for patient care
Professor Baker believes that if implemented, this new guideline will be a factor in reducing preventable deaths in the NHS.
Professor Donal O'Donoghue, Former National Clinical Director for Kidney Care, agrees that tackling AKI will put the NHS on the path to preventing unnecessary deaths.
"AKI is silent but deadly. Alarmingly it complicates in the region of half a million admissions to hospital each year and yet in up to 30 per cent of these admissions it is predictable and avoidable by getting the basics right - that equates to at least 12,000 unnecessary deaths per year.
"AKI is the central safety issue for the NHS - it's 100 times more deadly than MRSA infection, and can provide a barometer by which we can measure and improve the care of the acutely unwell whatever the underlying cause," says Professor O'Donoghue.