Working to make the UK one of the most pro-innovation healthcare systems in the world.
In Autumn 2016, the independently-chaired Accelerated Access Review set out a vision of getting the best technologies to patients more quickly and cheaply, in a system that's quick to adopt innovation. In response, the government set up the Accelerated Access Collaborative, under the leadership of Lord Darzi, to drive the uptake and adoption of innovation in the NHS.
To deliver its vision for making the UK one of the most pro-innovation health systems in the world, the AAC's remit is expanding to become the umbrella body across the UK health innovation eco-system, providing more joined-up support for innovators and setting the strategy for innovation in the health system.
We work with partners and industry to identify high potential products and accelerate their access to market.
Find out what our role is, who we are and how we're governed.
If you have an enquiry, email the AAC Secretariat.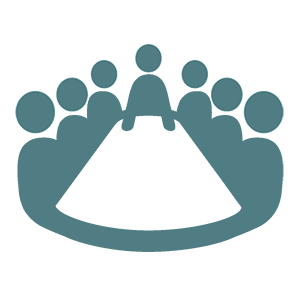 AAC news
New AAC announcement
Dr Sam Roberts has been announced as the new Chief Executive of the new Accelerated Access Collaborative.
To find out more about the new AAC and its priorities read the latest announcement.
Rapid uptake announcement
We're supporting the rapid uptake of 7 high-potential technology areas with full evidence bases already within the system. These 12 AAC rapid uptake products will enable patients with conditions such as cancer, heart disease and multiple sclerosis to access new treatments faster. These products could improve the lives of around 500,000 patients and save the NHS up to £30 million.