Professor Russell Viner
January 2020
The Royal College of Paediatrics and Child Health (RCPCH) is committed to ensuring members know how to guarantee a healthier future for children. Health professionals who care for children, young people and their families need to be at the heart of any new initiative, working in partnership with them to improve care.
I welcome this impact analysis of NICE recommendations. There are encouraging results around fewer antibiotics prescribed in under 5s, and more children and young people with type 2 diabetes receiving NICE recommended checks. However, young people transitioning from children's to adult services are often at risk of experiencing poor health outcomes when their transfer is not appropriately supported and coordinated. Further improvements are required in this area, including a more focused approach for young people with learning disabilities.
A structured approach to implementation and audits would help maximise uptake on guidelines and much more can be done to promote better collaboration between related organisations to ensure that best practice is put into action. Our experience of hosting the three national clinical audits on epilepsy, paediatric diabetes and neonatal care demonstrates how well care is improving on specific standards and where there is room for improvement. This in turn has enabled us to develop quality improvement initiatives such as the National Children and Young People's Diabetes Quality Improvement Programme to support clinicians and healthcare professionals to deliver better services to children and their families.
The RCPCH continues to lead on initiatives to bring together clinicians, experts and stakeholders to maximise the improvement of the health of children and young people. I believe more strongly now than ever in the immense value of paediatrics and child health, and working in collaboration with other organisations to enhance quality and safety for the children and families who we provide care to and drive improvements in outcomes so that they are in line with comparable countries.
NICE guidance provides the evidence base to help health professionals deliver care that is high-quality, safe and effective. As a clinician and leader in children's health, I welcome this report that shows progress made by the health and care system in implementing NICE guidance. I look forward to working further with NICE to improve the uptake and implementation of guidance to improve patient care.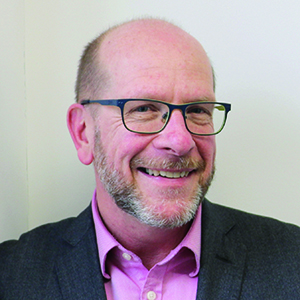 Professor Russell Viner is president of the Royal College of Paediatrics and Child Health
---