The Shared Learning programme is now closed and no new submissions are being accepted.
Examples of how our guidance and standards have been put into practice in the NHS, local authorities, voluntary sector and a range of other organisations in the UK.
Our Shared Learning Awards give you an opportunity to pass on your knowledge and expertise of implementing NICE guidance.
Each year we pick a selection of shared learning examples from around the UK that deserve special recognition. The awards are presented at the NICE Conference.
If your example is shortlisted you'll receive:
a national platform to present their work to peers
the chance to win the top prize, as voted on by conference delegates.
And even if you don't get shortlisted, your example will still be published on our website and linked to the guidance.

NICE has, over the past 20 years, established itself as a world leader in guidance development. We are proud of this reputation... and to hear first-hand from those who are successfully using our products to help improve the quality, safety and equity of care, ensuring better outcomes for people using these services

Professor Gillian Leng, Chief executive of NICE
What the winners say
2020 winner, Bath and North East Somerset Early Intervention in Psychosis Team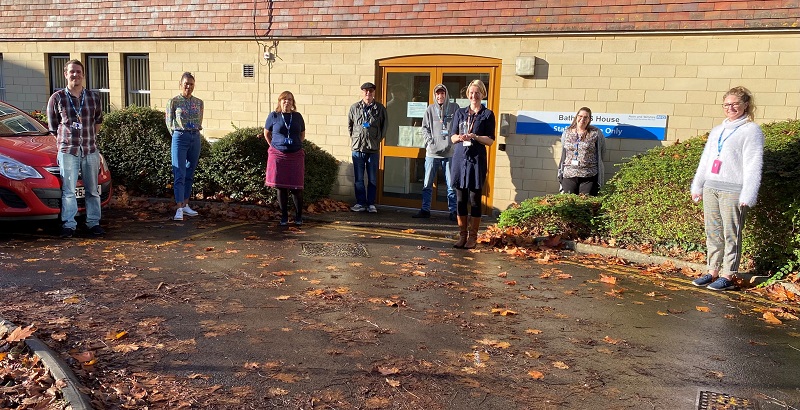 We are thrilled to have won the NICE Shared Learning Award 2020 in recognition of our work to improve prescribing for patients with a first episode of psychosis. This has been a fantastic opportunity to share our learning with others. We have been able to raise the importance of early intervention, and the huge impact that appropriate early treatment can have on mental health.




It has been fantastic to have an opportunity to celebrate good practice during such challenging times. Mental health needs to be a priority now more than ever. Appropriate support and treatment early on means we can help prevent people from going on to have a serious longer term mental illness and allow people to then get on with the rest of their lives.

2020 winner Dr Liz Ewins - consultant psychiatrist, Bath and North East Somerset Early Intervention Team
2019 winner, Pancreatic Cancer UK and University Hospitals Birmingham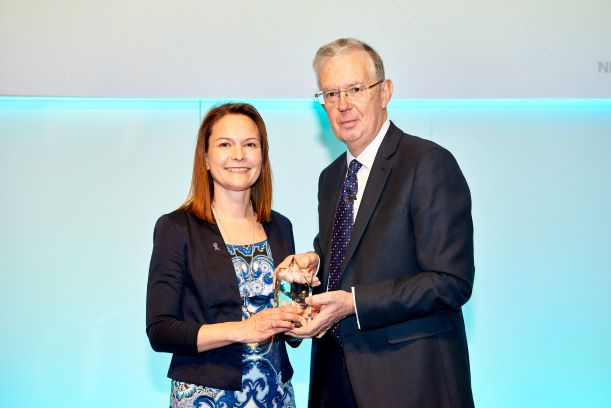 It feels absolutely fantastic to have won this Shared Learning Award. We feel this work and this project could really drive improvements for pancreatic cancer. It's exciting, it feels like this is recognition of what a crucial piece of work this is and how important it could be in improving care.

2019 winner Anna Jewell - head of support and information, Pancreatic Cancer UK
2018 winner, East Berkshire CCG and Oxford Academic Health Science Network
Regardless of their role, everyone can play a part in implementing NICE guidelines to improve safety and quality of care for older people.

2018 winner Sundus Jawad - prescribing and care homes support pharmacist, East Berkshire CCG
2017 winner, Mansfield District Council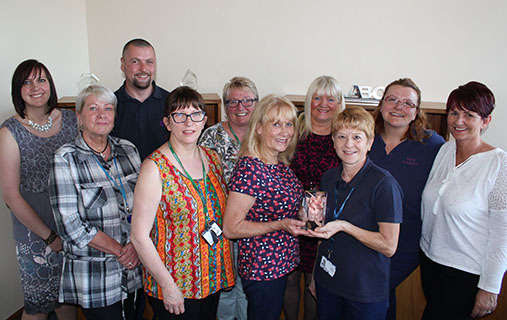 Being recognised by healthcare professionals is a real privilege and makes our contribution to improving patient care even more rewarding, we encourage innovative projects to submit to NICE so that we can share knowledge and best practice.

2017 winner Hayley Barsby - interim chief executive officer, Mansfield District Council
2016 winner, Dr Emma Greig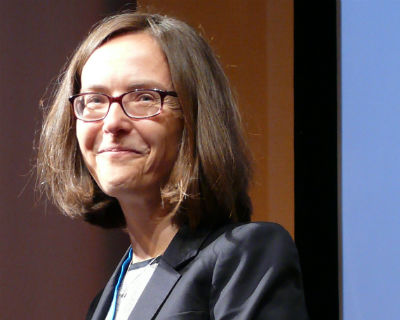 Since our shared learning example was published we have been contacted by many centres from around the UK, allowing us to share our project and learn from others. We are delighted to win the NICE Shared Learning Award in 2016.

2016 winner Dr Emma Greig - consultant gastroenterologist, Somerset Gastroenterology Flexible Healthcare Team.
Find out more about previous winners and finalists