Use these guidelines to determine the best way to apply the NICE colour palette.
Primary palette
The primary palette contains the core colours that should be used across all NICE communications channels. Examples of use include our logo variations, and main background colour (NICE white).
When supporting content with icons, keylines and highlights, 'NICE Teal' should be your first choice of colour. By using these colours consistently and appropriately they help reinforce the NICE brand.
H
NICE Black

HEX: #222222
CMYK: 72/66/64/72
RGB: 34/34/34
Pantone: Neutral Black C
H
NICE White

HEX: #FFFFFF
CMYK: 0/0/0/0
RGB: 255/255/255
H
NICE Teal

HEX: #004650
CMYK: 94/58/53/38
RGB: 0/70/80
Pantone: 7477 C
Secondary palette
The secondary palette is used to support and compliment the 3 primary colours. Examples of use include text, background panels and lists.
Please note: purple should be used sparingly and only used as a panel background to highlight a particular section of content, in which case font colour must be pure white (NICE White) to make text legible.
H
Purple

HEX: #451551
CMYK: 84/100/33/31
RGB: 69/21/81
Pantone: 2627 C
H
Cool Teal

HEX: #00506a
CMYK: 96/62/40/22
RGB: 0/80/106
Pantone: 2210 C
H
Rich Black

HEX: #0e0e0e
CMYK: 74/67/66/84
RGB: 14/14/14
Pantone: Neutral Black C
H
Dark Grey

HEX: #393939
CMYK: 69/62/61/53
RGB: 57/57/57
Pantone: Black 7 C
H
Grey 1

HEX: #adadad
CMYK: 33/27/27/0
RGB: 173/173/173
Pantone: Cool Gray 5 C
H
Grey 2

HEX: #d6d6d6
CMYK: 15/11/12/0
RGB: 214/214/214
Pantone: Cool Gray 1 C
H
Grey 3

HEX: #e9e9e9
CMYK: 7/5/6/0
RGB: 233/233/233
Pantone: Cool Gray 1 C
Tertiary palette
The tertiary palette is based on NICE Teal. It should be used to give more shades and colour variation for design elements such as charts, illustrations and assets which are used less frequently.
H
Blue 1

HEX: #233746
CMYK: 87/69/51/46
RGB: 35/55/70
Pantone: 7546 C
H
Blue 2

HEX: #314c60
CMYK: 84/64/44/28
RGB: 49/76/96
Pantone: 7545 C
H
Blue 3

HEX: #517489
CMYK: 73/47/34/8
RGB: 81/116/137
Pantone: 5405 C
H
Ice Teal

HEX: #a2bdc1
CMYK: 37/16/21/0
RGB: 162/189/193
Pantone: 7542 C
H
Teal 1

HEX: #4f7d83
CMYK: 72/38/42/8
RGB: 79/125/131
Pantone: 7475 C
H
Teal 2

HEX: #18646e
CMYK: 88/47/47/19
RGB: 24/100/110
Pantone: 5473 C
H
Teal 3

HEX: #15434a
CMYK: 90/58/56/42
RGB: 21/67/74
Pantone: 2217 C
Correct usage
It's important that colours are used appropriately together to present a consistent brand. Here are some examples of correct and incorrect use of colour:
Website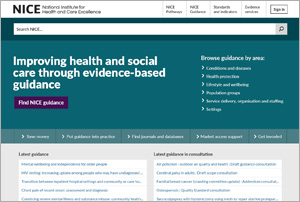 Good example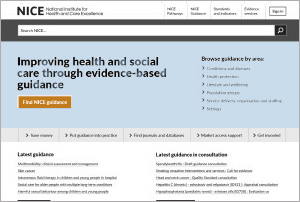 Bad example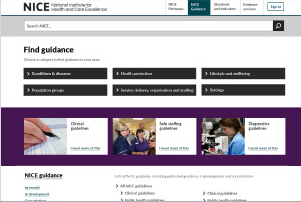 Good example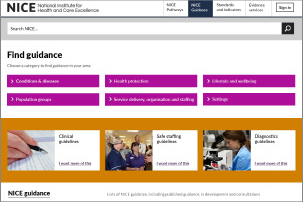 Bad example
Business card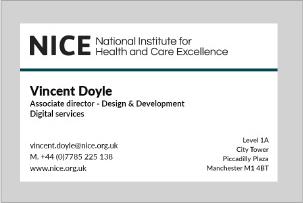 Good example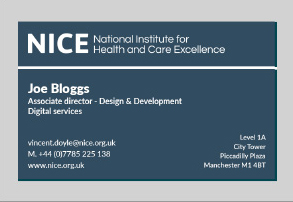 Bad example
Social media
Good example
Bad example
Email newsletters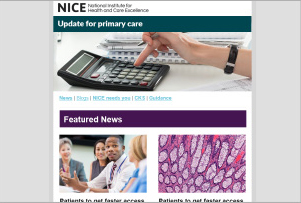 Good example
Bad example
Charts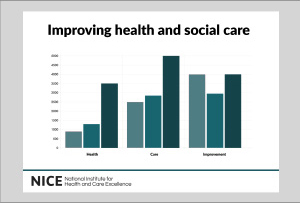 Good example
Bad example