Alison Liddell, associate director - service delivery and programme management, tells us what it's like working with us.
NICE digital: everything you need for a rewarding career
great working environment
training and development opportunities
access to the latest design and development tools.
---
What our staff say
Our digital services team are a great bunch to work with. But don't take our word for it. Here's what current team members are saying:
I love the trust and independence I have to get on with my job the way I see fit. I'm supported to grow and learn in my role and the projects are really varied.
Flexible working has made a huge difference to how I look after my family while helping me to still work hard at my job.
A developer's tale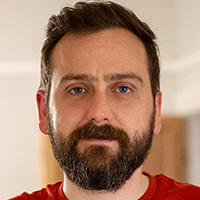 One of our senior user interface developers talks about everything from our agile environment and multidisciplinary approach, to our family-friendly flexible working options.
From lab to laptop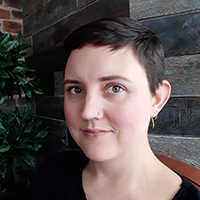 Hear from one of our senior service delivery managers. Presenting to stakeholders, architecture forums, team building, and working with designers - it's all in a day's work!
---
You'll love working at NICE
Work-life balance
Work's important, but so is life outside of the office.
Flexible working arrangements mean you can have a job that works for you. Benefits include:
flexible hours
home working
condensed hours
shared parental leave.
Work on different projects
All our design, development and research work is done in-house, so there's always an interesting project to work on.
You'll get a chance to grow your skillset as you move from project to project.
The types of projects we work on include:
apps
website optimisation
website builds and redesigns
content management systems
database builds.
Training and development
You'll be able to develop your skills and keep your knowledge up-to-date.
We have a dedicated training budget so there are lots of opportunities to learn:
conferences
courses
share and learn sessions
a library of textbooks
access to online learning courses.

A great work environment
We believe that people work best in a relaxed, friendly environment. So we've done our best to create one.
We've got a modern, spacious office right in the centre of Manchester.
You'll be working alongside a bunch of talented, friendly people on services that have a real impact on health and care in the UK.
Plus there are all the usual benefits of working for NICE.
---
How we work

User-focused design
Data and research are at the heart of what we do.
We use qualitative and quantitative research (the 'why' and the 'what') to understand real user needs and find real user problems:
user interviews
card sorts
journey mapping
personas
analytics
heatmaps
A/B testing
usability testing.
Latest tools and methods
You'll work with the latest approaches and technologies:
agile project delivery
VWO (A/B testing)
Hotjar (heatmaps, session recordings, funnel analysis)
SQL and NoSQL (Raven, MongoDB)
open tech stack including C#, MVC, TDD, NodeJS, functional (F#)
linguistic and search technologies including full Elastic search stack.

The right people in the right roles
Great work is easier when you're working with other talented people. Luckily we've got plenty of them:
developers
user researchers
content designers
UX designers
testers
UI developers
information architects
performance analysts
delivery managers
business analysts.