We're one of the world leaders in the work that we do, providing guidance and advice to improve health and social care for everyone. Our staff really enjoy working with us.
In 2018, 95% of staff rated NICE as a good place to work.
Benefits and rewards
We offer:
Flexible working
Working arrangements that suit you:
flexible working hours
home working
compressed hours.
Cycle scheme
Spread the cost of paying for cycles and equipment through your salary. It's a tax-free benefit through salary sacrifice.
Car lease scheme
Lease a car at a reduced rate. It's a tax-free benefit through salary sacrifice.
Childcare vouchers
Pay for all types of registered childcare. The vouchers are non-taxable and exempt from National Insurance.
Travel season ticket loans
Get a loan for your travel season ticket. It's interest-free and you can spread the cost over a longer period.
Eyecare
Get money back on eye tests and glasses.
Health service discounts
A wide range of cost-reduced offers for employees.
Gyms
We've arranged reduced costs with local gyms for our staff.
Health and wellbeing
We provide free online support covering:
legal and financial
management
physical and mental health
relationships.
Free counselling is available 24 hours per day, 365 days a year.
Professional development and training
We support professional training and study leave for sponsored courses.
External support
UNISON is a registered trade union at NICE.
Staff representation
We listen to our staff. We have a group of staff representatives who act as a voice for our employees.
---
Disability Confident
We are a Disability Confident Committed employer. We have pledged to make the most of the opportunities provided by employing disabled people.
Our recruitment process is inclusive and accessible and we support employees with long-term health conditions to enable them to remain in work.
Find out more about the Disability Confident Scheme.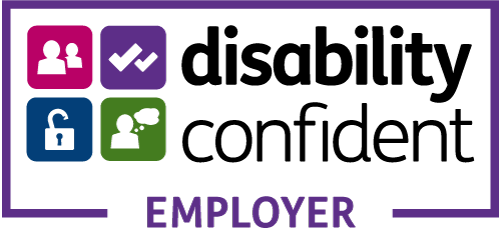 Stonewall Diversity Champion
We're a Stonewall Diversity Champion. This means we ensure that all LGBT staff are accepted without exception in the workplace.
Being a Stonewall Diversity Champion also means we work with a community of professionals dedicated to equality, diversity and inclusion.
Find out more about Stonewall.

Time to Change
Time to Change is an organisation committed to improving attitudes towards mental health. We've signed up to champion the scheme.
Find out more about Time to Change.