NICE Pathways
Interactive topic-based flowcharts that allow you to navigate our recommendations on any subject. Find out more about NICE Pathways.
NICE guidelines
Evidence-based recommendations on a range of health and care topics. Find out more about NICE guidelines
Interventional procedures guidance
Assessments of whether procedures are safe enough and work well enough for wider use in the NHS. Find out more about Interventional procedures guidance.
In development
News & blog
Latest news on this topic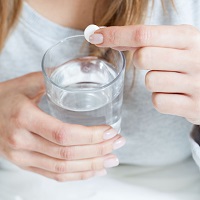 The majority of sore throats do not need antibiotics and medicated lozenges may only help to reduce pain by a small amount, NICE says.
Latest blog on this topic
Rosie explains how new NICE guidance will help us all in the fight against antibiotic resistance