NICE Pathways
Interactive topic-based flowcharts that allow you to navigate our recommendations on any subject. Find out more about NICE Pathways.
NICE guidelines
Evidence-based recommendations on a range of health and care topics. Find out more about NICE guidelines
Interventional procedures guidance
Assessments of whether procedures are safe enough and work well enough for wider use in the NHS. Find out more about Interventional procedures guidance.
Medical technologies guidance
Recommendations about whether new medical devices and diagnostics should be adopted in place of current techniques. Find out more about Medical technologies guidance.
In development
Proposed
New guidance and advice
Guidance and advice added since November 2017
Latest news on this topic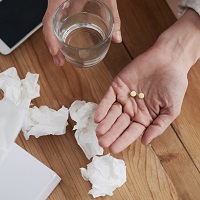 NICE is advising healthcare professionals to tell their patients that a sinus infection will likely clear-up without antibiotics and that there is little evidence oral decongestants will help to relieve their symptoms.