NICE Pathways
Interactive topic-based flowcharts that allow you to navigate our recommendations on any subject. Find out more about NICE Pathways.
NICE guidelines
Evidence-based recommendations on a range of health and care topics. Find out more about NICE guidelines
Quality standards
Statements covering priority areas for quality improvement (including ways to measure quality). Find out more about Quality standards.
Diagnostics guidance
Evaluation of innovative medical diagnostic technologies, allowing the NHS to adopt clinically and cost-effective technologies rapidly and consistently. Find out more about Diagnostics guidance.
Evidence summaries
Summaries of the best available evidence for selected new medicines, off-label use of licensed medicines and unlicensed medicines. Find out more about Evidence summaries.
Key therapeutic topics
Summaries of the evidence-base on topics identified to support medicines optimisation. Find out more about Key therapeutic topics (KTTs).
Medtech innovation briefings
Information on device and diagnostic technologies to help local decision-making. Find out more about Medtech innovation briefings (MIBs).
In development
New guidance and advice
Guidance and advice added since November 2017
Updated guidance and advice
Guidance and advice updated since November 2017
Get involved
Comment on guidance in development
Current guidance in consultation
News & blog
Latest news on this topic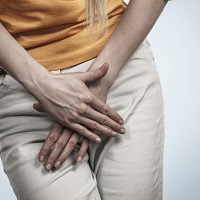 NICE has published new guidance to help healthcare professionals optimise the treatment of urinary tract infections (UTIs).
Latest blog on this topic
Rosie explains how new NICE guidance will help us all in the fight against antibiotic resistance