NICE Pathways
Interactive topic-based flowcharts that allow you to navigate our recommendations on any subject. Find out more about NICE Pathways.
NICE guidelines
Evidence-based recommendations on a range of health and care topics. Find out more about NICE guidelines
Quality standards
Statements covering priority areas for quality improvement (including ways to measure quality). Find out more about Quality standards.
Technology appraisal guidance
Assessments of the clinical and cost effectiveness of health technologies (most commonly medicines, but also medical devices, procedures and diagnostic techniques). Find out more about Technology appraisals guidance.
Medtech innovation briefings
Information on device and diagnostic technologies to help local decision-making. Find out more about Medtech innovation briefings (MIBs).
In development
New guidance and advice
Guidance and advice added since November 2017
Latest news on this topic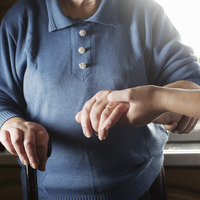 Home care visits to elderly people should last for at least half an hour and focus on what they can or would like to do rather than on what they can't do, says NICE.