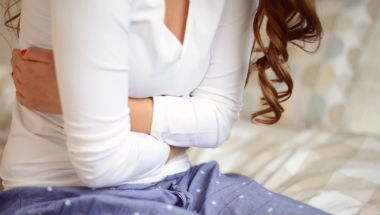 Truberzi, also known as eluxadoline, made by Allergan will be routinely available for patients who have not responded to or cannot take other treatments.
This drug works by binding to certain receptors in the digestive system, to slow down the movement of food through the gut. This helps to relieve associated stomach cramps and the urgency for a person to go to the toilet.
Professor Carole Longson, director of the centre for health technology evaluation at NICE, said: "IBS-D can significantly impact a person's quality of life, sometimes leading to anxiety and affecting their daily activities. The committee heard that having this treatment available when others no longer work will be welcomed by patients.
"Truberzi addresses multiple symptoms of IBS-D and works in a different way compared to existing treatments, and we are pleased to be able to recommend it as an additional option for treating IBS-D."
Truberzi will be available for patients alongside existing drug and psychological treatments for IBS-D. These can include drugs that stop spasms in the gut or hypnotherapy.
NICE has recommended Truberzi for patients with IBS-D to be offered only in secondary care and as long as it's stopped after 4 weeks if the treatment is not working.
It is estimated that between 10-20% of the UK general population has IBS, and of that approximately one third suffers from IBS-D.