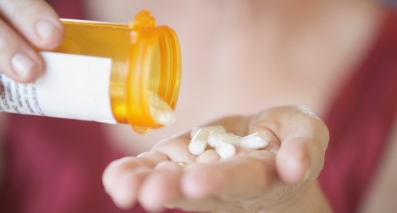 The recommendation comes from latest guidance which covers the support and interventions that should be available for family members and carers of people with a learning difficulty and behaviour that challenges.
Between 5 and 15 per cent of people with learning disability develop behaviour that challenges. This can rise to 30 to 40 per cent in hospital settings, and is particularly high among teenagers and people in their early 20s.
Challenging behaviour can include aggression, self-injury, withdrawal and disruptive or destructive behaviour. It can challenge services, family members or carers. It often results through a combination of personal and environmental factors and can include aggression, self-injury and withdrawal.
This year, the Learning Disability Census 2014 revealed that in spite of general concerns of overmedication for behaviour that challenges, use of antipsychotic medication increased between 2013 and 2014. Furthermore, 73 per cent had received antipsychotic medication either regularly or as needed in the 28 days prior to the census collection.
Consider antipsychotic medication only under certain circumstances
Latest NICE guidance recommends considering antipsychotic medication to manage behaviour that challenges only when:
psychological or other interventions alone do not produce change within an agreed time
treatment for any coexisting mental or physical health problem has not led to a reduction in the behaviour or
the risk to the person or others is very severe for example, because of aggression or self-injury.
In addition antipsychotic medication should only be offered in combination with psychological interventions.
Checklist for teams providing routine assessment and interventions
Elsewhere the guideline recommends that if initial assessment and management have not been effective or the person has more complex needs, health and social care provider organisations should ensure teams providing routine assessment and interventions have access to:
specialist assessment
specialist support and intervention services
advice, supervision and training to support the implementation of any care or intervention.
In addition, specialist support and intervention services should include nurses, psychologists, psychiatrists, social workers, and speech and language therapists. Occupational therapists, physiotherapists, physicians, paediatricians and pharmacists may also be involved.
Further recommendations cover support and interventions for family members and carers.
Professor Mark Baker, director of the Centre for Clinical Practice at NICE, said: "A significant proportion of the antipsychotic medication given to people with a learning disability is for the management of behaviour that challenges.
"Too often medication is the first resort in attempting to manage what is often the result of a complex interaction between multiple individual and environmental factors.
"This guideline highlights the need for these factors to be considered systematically and comprehensively so that interventions to address behaviour that challenges in people with a learning disability can be tailored and appropriate to the individual."
Professor Glynis Murphy, Professor of Clinical Psychology & Disability at the University of Kent and chair of the group that developed the NICE guideline, added: "Very often behaviour that challenges develops in childhood and results from a combination of personal characteristics – such as poor communications skills or autism, in addition to learning disabilities – and aspects of the environment such as a barren or restrictive environment.
"People with such behaviour need early functional assessments and behaviour support plans, but they often receive too little service, too late, and families and care staff are not often offered the training they need in basic behavioural methods.
"The guideline clarifies the evidence that exists and the actions needed to improve the lives of people with learning disabilities and their families."