04 August 2015
Call for healthcare professionals to join NICE Board

NICE is seeking two healthcare professionals to join its Board as Non-Executive Directors (NEDs).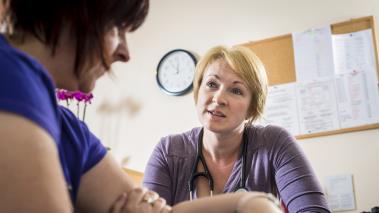 As NEDs the individuals will ensure the organisation is fulfilling its role in helping the health and social care system provide the highest quality care.
Since 1999, NICE has provided national guidance and advice that identifies the best quality and most cost-effective care. Last year, the organisation embraced its new expanded role in providing guidance and quality standards for the social care sector.
To help ensure that it is meeting its aim, NICE has a Board made up of Directors, Executive Directors and NEDs. The Board meets monthly to set and review NICE's strategic objectives.
Following the departure of two its members, NICE is now looking for candidates who will replace these roles.
In particular, NICE is looking for:
A primary care clinician. For this post candidates should have a record of achievement and personal effectiveness at a senior level working in primary care.
A nursing/midwifery/allied health professional. For this post, candidates should have a record of achievement and personal effectiveness at a senior level working in nursing and/or in midwifery and/or the allied health professions.
'An amazing experience – intellectually challenging, but very satisfying'
Dr Maggie Helliwell is a practising GP in West Yorkshire with for over 40 years of experience in the NHS, and is an outgoing primary care NED. Commenting on her experience at NICE, she said: "Whilst a NED at NICE I was particularly involved in appointing members of the QOF and CCG OIS and quality standards committees. I also had a key role on the NICE Revalidation committee which ensures that all NICE clinicians are compliant with the GMC requirements. I have spoken at national and regional conferences about NICE and have networked locally on behalf of NICE.
"The role that I am most proud of is being the Board lead in the Appeal process against NICE Technological Appraisal Committee decisions. In that process I combined my analytical expertise and my clinical experience to weigh the evidence on both sides. It is intellectually challenging work but very satisfying."
She added "It has been an amazing experience to be associated with such a ground-breaking organisation of excellence. I've had the opportunity to use my clinical experience on a national stage and I have learnt so much. I have met wonderful professionals and dedicated people at all levels of NICE, and I have made friends for life.
"In this post you will have the opportunity and privilege to speak on behalf of primary care, and you will be listened to with respect. I will miss it, but I have been so pleased and proud to have made my small contribution over the last 8 years."
Professor Rona McCandlish began her career as a nurse, has been a practicing midwife since 1985, and is an outgoing nursing and midwifery NED. Commenting on her experience at NICE she said: "I've had the most exhilarating and challenging times of my career over the past 8 years while on NICE's Board. I've been stretched to think hard about changes to NICE's methods and outputs and the considerable challenges faced by this independent public body."
She added: "The health and social care systems which use NICE guidance and information will continue to seek trusted evidence-based guidance about quality and cost-effectiveness. As part of the NED role is to help decide whether NICE 'business' is valuable and relevant I know that the next 8 years for NICE and its NEDs will be no less enthralling than the last.
"I am immensely proud to have been a NICE NED and want to encourage registered nurses/midwives or AHPs to apply. I'm grateful that it has been me; next it could be you!"
The role is for 2-3 days per month, with a salary of £7,883 per annum. The closing date for applications is the 9 September 2015.
Visit the Cabinet Office website for full details and how to apply.