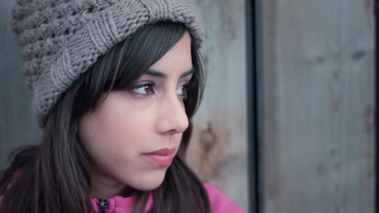 Speaking at the NICE Annual Conference in Birmingham, Chief Executive of Mind Paul Farmer told delegates that implementing the guideline would provide a "significant step forward" in the provision of mental health services.
Psychosis or schizophrenia can affect around 1 in 100 people over the course of a lifetime. The nature of these conditions can vary from person to person, but there are effective treatments available and early detection can ensure the person and their family receive the treatment and support needed to live with the condition.
NICE published updated guidelines on psychosis and schizophrenia earlier this year. The guideline carried a new emphasis on the earlier detection and treatment of the condition, and an increased focus long-term recovery.
Commenting on the guideline, Mr Farmer welcomed many of its recommendations including its emphasis on early intervention.
He said: "I wholly welcome the guideline's message that if somebody is experiencing a psychotic episode they should receive an assessment straight away, and that assessment should take place in an early intervention service, and that the treatment options available should include both access to medication and also access to cognitive behavioural therapy (CBT)."
Mr Farmer continued that full implementation of the guideline would help tackle the challenges associated with psychosis and schizophrenia, such as the stigma still associated with the conditions.
He said: "I'd really like to see this guideline fully embedded in commissioning frameworks. Although there is a plethora of guidance for commissioners, it would be a significant step forward if this guideline was considered to be a key part of the way in which commissioners are setting out their mental health requirements.
"In this period of huge change, there are many opportunities for CCGs to do something differently, to be bold and to take the opportunity to commission services which comply and conform fully with what's set out in this guideline.
"Linked to that, there is undeniably a requirement for those appropriate resources to be made available. Being able to provide CBT by skilled practitioners in the early stages of psychosis and schizophrenia is a real skill and requires real investment to really make sure that the workforce is there to deliver that service."
He added: "Finally, there is a challenge for all of us about the wider education to help address some of the stigma. The guideline helps give us an opportunity to increase that engagement between those who people who have health problems, and those who don't."
Visit the NICE pathway on psychosis and schizophrenia for quick access to all that NICE has said on the topic.
13 May 2014