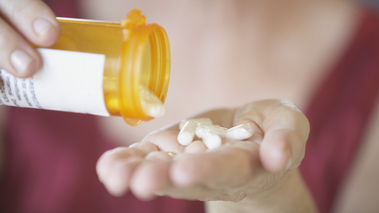 Published by the Academy of Medical Royal Colleges,the report argues that doctors have an ethical duty to prevent waste in the NHS.
It says that doctors should reduce waste so that the savings made can be used more effectively elsewhere.
The report authors suggest that savings of nearly £2 billion can be made through better clinical practice, for example in the use of tests and medicines.
Among the report's recommendations is a call for greater use of NICE's 'do not do' database, which it describes as an "excellent resource" for doctors who want to question the value of particular clinical practices.
NICE's 'do not do' database contains all the recommendations that NICE has made for clinical practices that should either be discontinued or not used routinely within the NHS.
Examples in the database include:
With estimates suggesting that around 20 per cent of mainstream clinical practice brings no benefit to the patient, the report also recommends several specific examples of changes to practice that could lead to savings.
These include following NICE guidance on prescribing statins. NICE recommends that when a decision is made to prescribe a statin, a statin should be used of high intensity and of low cost.
By implementing this measure, Rochdale clinical commissioning group (CCG) rapidly reduced its prescribing costs for statins.
The report states how the CCG carried out a 'prescribing incentive scheme', employed pharmacy technicians to work in GP practices, sent letters to patients explaining the statin switching policy, and engaged with secondary care.
This led to an increase in the prescribing of low cost statins from 19 per cent to 45 per cent in Heywood, Middleton and Rochdale CCG within 1 year.
Currently the prescribing of low-cost statins varies widely in the county. But the report estimates that if all CCGs matched the level of low-cost statin prescribing achieved by top performers, the NHS could save £85 million per year.
Elsewhere, the report endorses NICE recommendations on the use of antidepressants to treat people with mild depressive illness.
NICE recommends that clinicians should not use antidepressants routinely for people with subthreshold depressive symptoms or mild depression.
The report argues that using antidepressant tablets in such instances would not bring about desired outcomes, cause potentially unwanted side effects, and incur financial and environmental costs.
Professor Terence Stephenson, Chairman of the Academy of Royal Medical Colleges, said: "Maintaining NHS services in the future depends on doctors ensuring the best use of resources today. Quality of care is a doctor's prime concern.
"But, delivering quality care and promoting value are really two sides of the same coin. One doctor's waste is another patient's delay; potentially it could be another patient's lack of treatment.
"These measures can be applied everywhere and so I hope that that this 'win-win' of improving quality whilst saving costs is embraced across the NHS in the four countries of the UK."
The NICE Local Practice Collection is another resource available that includes hundreds of examples on how to drive change and implement ideas that improve quality and productivity.
Recently added examples include a pharmacist-led ulcerative colitis review service to improve medicines adherence.