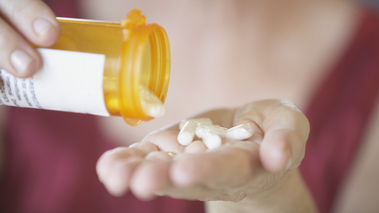 A biosimilar medicine is a medicine that is developed to be similar to an existing biological medicine. Biological medicines are produced in or derived from living systems, and are made up of proteins, sugars or nucleic acids.
They differ from generic drugs which have simpler chemical structures and are considered to be identical to their reference medicines. The characteristics of biologic drugs cannot be reproduced exactly.
To gain approval for use, biosimilar medicines have to demonstrate that they are as safe and as effective as the original reference medicine, and have the same quality.
Over the past 10 years there has been a rapid worldwide increase in the number of biological medicines that have received regulatory approval.
Biosimilar medicines are developed in anticipation of an impending patent expiry of innovator biologic drugs.
A number of top-selling biological medicines have lost, or will be losing patent protection over the next few years, especially monoclonal antibodies that are tumour necrosis factor (TNF) inhibitors or receptor antagonists for use in patients with cancer, rheumatoid arthritis and other inflammatory disease, and insulins for diabetes.
Although biosimilars are already used to some extent in the NHS, and NICE has previously included biosimilars in its technology appraisal on the human growth hormone (somatropin), it is likely that their availability and use will become more widespread over the next few years.
Biosimilars have the potential to offer the NHS considerable cost savings, especially as they are often used to treat long-term conditions.
Therefore NICE's position and process for developing guidance and advice for these medicines has been reviewed.
NICE will consider biosimilar medicines notified to it by the National Institute for Health Research Horizon Scanning Centre for referral to the Technology Appraisal topic selection process.
These products will usually be considered in the context of a Multiple Technology Appraisal in parallel with their reference products in the indication under consideration.
In other circumstances, where it is considered a review of the evidence for similar biological medicinal product is necessary, NICE will consider producing an 'Evidence summary new medicine'.
NICE technology appraisals will use the name of the active drug substance, including reference products and brand named similar biological medicinal products in its documentation where appropriate to inform clinical decision making and to reflect the remit received from Ministers.
The Department of Health has confirmed that a technology appraisal remit referred to NICE enables NICE to decide to apply the same remit, and the resulting guidance, to relevant licensed biosimilar products which subsequently appear on the market.
Evidence summaries will use the brand names of the medicines because substitutability and interchangeability cannot be assumed. Evidence summaries do not make recommendations hence the decision regarding the choice of biosimilar or originator biologic for an individual patient rests with the responsible clinician in consultation with the patient.