15 December 2017
Families should feel supported when their child is born preterm, says NICE.

Children born preterm should be offered developmental check-ups to help identify any problems or disorders early on, NICE has said in its latest draft quality standard.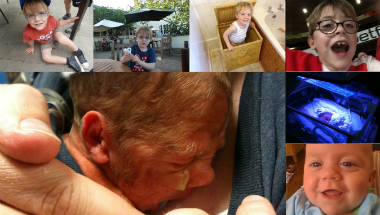 The draft standard aims to improve the follow-up care that is provided to families from when they start planning the discharge of their preterm child from hospital.
When a child is born preterm their risk of short-term and long-term developmental problems and disorders increases the more prematurely they were born. This can include an increased risk of learning difficulties, motor function problems or cerebral palsy.
Professor Gillian Leng, deputy chief executive and director of health and social care at NICE, said: "Families can feel under-prepared and anxious when their child is born preterm. This draft quality standard outlines the high priority areas that need to be addressed so that families receive the right support.
"Identifying any developmental problems early on is key. This ensures specialist help can be provided before a child starts school that will help them make the most of their opportunities for school-based learning."
Quality statements say:
Parents or carers of a preterm baby agree a discharge plan with maternity services.
Parents or carers of a preterm baby, who should have extra support as they have or are at risk of having developmental problems or disorders, are provided with a single point of contact for outreach care within the neonatal service.
Children born preterm, who should have extra support as they have or are at risk of having developmental problems or disorders, have at least two face-to-face visits in the first year and an assessment at two years that focus on development.
Children born before 28+0 weeks' gestation have a developmental assessment at age four years.
Celia, whose son was born 3 months premature and is now 8 years old, said: "Premature babies have a really tough start. Huck was born at 27 weeks. He had sepsis, a hole in his heart, and a brain haemorrhage which he overcame with the expertise of great doctors, nurses and physiotherapists. But the challenges for prems don't end when they leave hospital. Specialist early help has made a real difference to Huck - but support has been patchy. Sometimes we have had to really fight for it. But good support has made a huge difference to his development."
Preterm birth is defined as birth before 37 weeks' gestation. Approximately 50,000 preterm babies are born in the UK every year.
Once published the quality standard should be used alongside the clinical guideline on the developmental follow-up of children and young people born preterm that was published earlier this year.
Public consultation on the draft quality standard is currently open and ends on 19 January 2018. The final quality standard is expected to be published in May 2018.