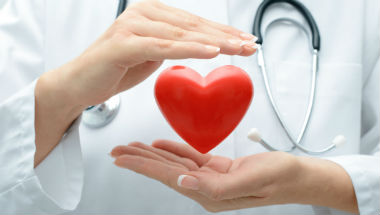 An innovative minimally invasive procedure to repair a heart valve has been approved for use in the NHS for patients who would otherwise be unable to have conventional open heart surgery.
Until now the only option for patients needing a mitral valve repair was open heart surgery which for some older and frail patients would be considered too risky.
But in draft recommendations, NICE has said a procedure which sees the mitral valve repaired without the need for a major operation is safe enough and works well enough to be used under standard arrangements in the NHS.
With the patient under general anaesthesia, a surgeon uses ultrasound to pass a stainless steel clip through a vein in the groin into the mitral valve inside the heart.
The clip is attached to the leaflets (flaps) of the mitral valve to help it close more completely. The aim is to improve symptoms and quality of life. The patient is usually sent home after an overnight stay in hospital.
Only patients whose risk from an open procedure is too high should be considered for the procedure which must be undertaken by an experienced teams of clinicians working in specialist centres. Data on the outcomes must also be collected and carefully analysed.
Professor Kevin Harris, programme director and clinical advisor for the Interventional Procedures Programme at NICE, said: "This innovative procedure can reduce the symptoms of heart failure and improve quality of life.
"The latest evidence was reviewed by a NICE committee which concluded that the procedure worked well enough and was safe enough to be offered to those too old or too sick to have their mitral valve repaired through open heart surgery.
"The procedure has the potential to improve their symptoms and to extend their lives"
When the mitral valve does not close properly it allows blood to flow back the wrong way. The heart has to work harder to pump blood around the body, which can lead to heart failure, causing breathlessness and extreme fatigue.
Approving the procedure will help patients who otherwise could only have supportive (non-surgical) treatment.
If the draft recommendations are implemented, percutaneous mitral valve leaflet repair for mitral regurgitation will only be allowed to take place at specialist centres with access to both cardiac and vascular surgical support in case emergency treatment of complications is needed. Only clinicians with specialist training and supervision by an experienced mentor for at least the first 20 procedures will be allowed to carry out the procedure.
Data must also be collected from every procedure in the National Institute for Cardiovascular Outcomes Research database.
Dr Dan Blackman, honorary secretary of the British Cardiovascular Intervention Society, said: "This NICE guidance will be warmly welcomed by patients and specialists.
"Mitral regurgitation causes breathlessness, hospitalisation and reduces life expectancy. Unfortunately many patients are not fit enough to undergo open-heart surgery, and until now these patients have had no effective alternative treatment.
"Percutaneous mitral valve leaflet repair represents an excellent option for this patient group. Recent data have shown this technique offers major benefits in symptom relief, improved quality of life, and reduced hospitalisation.
"We hope that the endorsement of the procedure by NICE will soon lead to it being routinely available across the NHS."
Interventional Procedures guidance is not mandatory and it is down to the NHS whether they decide whether to routinely fund this procedure.
Around 1.5m people in the UK aged 65 or over are thought to have heart valve disease, including aortic stenosis and mitral regurgitation, and estimates suggest this will double by 2046 and rise to 3.3m in 2056, due to an ageing population .
Consultation on this procedure is now open and comments on the draft recommendations can be made until January 2019.