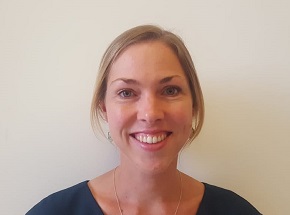 Jeanette replaces Leeza Osipenko, who held the post since 2014. She brings with her 10 years of consultancy experience in the health technology evaluation field and a firm knowledge of the life sciences industry.
After graduating with a degree in natural sciences at the University of Cambridge, Jeanette gained a postgraduate degree in health economics at the University of York.
Jeanette then joined Costello Medical where she founded and led the Health Technology Assessment and Health Economics division and gained considerable senior management experience.
Jeanette will play a key role in the further development of NICE Scientific Advice, building on the services and excellent reputation established over the past decade.
Nick Crabb, programme director at NICE said: "Jeanette brings a wealth of experience and knowledge of the industry and we are excited to welcome her to lead NICE Scientific Advice."
Jeanette added: "I am delighted to be taking up this role at NICE, an organisation I have always had immense respect for. I look forward to supporting the talented NICE Scientific Advice team to grow and develop their valuable services to the international healthcare industry."
NICE Scientific Advice helps companies develop evidence to demonstrate the value of a product, by providing feedback on clinical, economic development and evidence generation plans. Collective feedback is provided by the scientific advice team, experts within the NHS and patient experts. Companies can understand better what is involved in a health technology assessment and the perspectives of different decision makers.