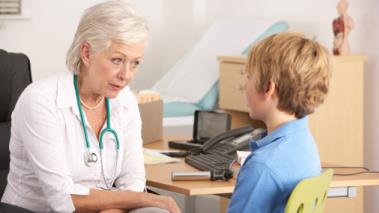 Beginning in April 2015, the roles offer the chance for individuals to benefit from professional development opportunities and to meet and work with likeminded colleagues working in health, public health and social care from across the UK.
They also provide opportunities to learn about the inner workings of NICE, and to help promote its guidance and other products to peers and colleagues.
The ten Fellowships available each last for three years and are suited to medical and clinical directors, directors of nursing, heads of midwifery, directors of finance, heads of services for the allied health professions, directors of adults and children's services, and directors of provider services in social care.
NICE Fellows act as ambassadors for the Institute at both regional and national levels and among their professional groups and peers.
They provide individuals with the opportunity to use their expertise to shape the Institute's guidance programmes and initiatives. This includes helping to develop support tools for specific pieces of guidance, or contributing to high-level discussions about issues of quality and leadership
Julia Scott, Chief Executive of the College Of Occupational Therapists and NICE Fellow 2011-14, said: "My Fellowship gave me the opportunity to learn a great deal about the work of NICE, get involved in a range of their work streams and bring a social care occupational therapy view point to a number of their high level discussions."
The ten Scholarship roles are project-based, last for 12 months, and give opportunities to learn about the inner workings of NICE and how it helps organisations implement its guidance.
The roles require individuals to undertake a project about the delivery of high quality care during their tenure, such as the implementation or audit of a specific piece of NICE guidance.
NICE Scholars receive mentoring from senior NICE staff, and access expertise across NICE through a series of workshops, gain insight into how NICE supports implementation of national guidelines, and support and encourage the development of evidence-based high-quality care.
Reza Nouraei, Specialty Registrar in Ear, Nose & Throat Surgery and a NICE Scholar in 2013-14, said: "The Scholarship provided unique credibility and opportunities. It was one of the most positive experiences of my career, and I cannot recommend it highly enough."
Professor Gillian Leng, Deputy Chief Executive of NICE said: "We are now seeking our sixth intake of NICE Fellows and Scholars. This popular programme has gone from strength to strength and gives successful applicants a chance to learn more about NICE and understand how the Institute produces its guidance and the other services we offer.
"This is a real opportunity for professional development that can make a difference not just to the individual, but also to their employers and subsequently, the people they care for."
Health and social care professionals interested in these roles can apply online. Completed applications must be submitted to NICE by 5pm on Friday 14 November 2014.