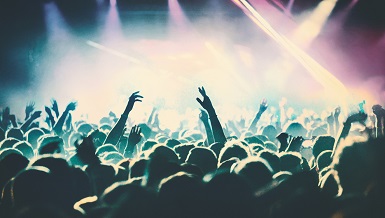 Local authorities should work with venues to ensure appropriate channels are used to target people who use drugs, or are at risk from doing so. These could include social media campaigns, leaflets and posters at venues.
Information should also be available at sexual health services and supported accommodation for homeless people, the guideline says.
Around 1 in 12 adults had taken an illicit drug between 2015 and 2016, equating to 2.7 million people. For children and young people aged 11-15, statistics from 2014 show that 10% of school children had taken drugs.
The new guideline, which covers illegal drugs as well as 'legal highs' and prescription medicines, says that information should make people aware of support services and how to access online tools to assess their own drug use.
Professor Gillian Leng, deputy chief executive at NICE, said: "We want to help prevent people at risk of drug misuse from taking drugs. We also want to prevent people who already use drugs from using them regularly and to excess."
The final guideline produced by NICE with Public Health England (PHE) also recommends offering skills training to children and young people, and their families, who are vulnerable to drug misuse. Skills training could include one-to-one sessions on communication skills, making decisions and finding ways to refuse drugs.
Prof Leng said: "The aim is to integrate our recommended interventions, such as offering skills training to young people, into existing services, but it is important to remember that these recommendations focus on the prevention of drug use, not the treatment.
"Local authorities, and public health teams in local government, will play an important role when helping to implement our recommendations on drug misuse prevention. We hope to see them bridging the gap and working together with venue owners, local health services and social care to help prevent drug misuse in people, including children and young people, who are at risk."
Professor David Croisdale-Appleby, chair of the guideline committee, said: "This guideline identifies places where people use drugs, or are at risk of taking drugs. So we urge venue managers and healthcare services to make sure they consider our recommendations to help prevent people from misusing drugs."
Assessing if people could be vulnerable to drug misuse is also recommended during routine appointments in primary care, A & E, community custodial settings and wider health services.
Rosanna O'Connor, director for Drugs, Alcohol and Tobacco at Public Health England, said: "Local areas working to prevent the most vulnerable young people and adults from misusing drugs will find this new guidance helpful.
"It is one important piece of a broader approach to drug prevention. Initiatives that build strong social support and personal resilience, along with good housing, education and employment opportunities are all also vital if we are going to succeed in improving the health and life chances of those most at risk."