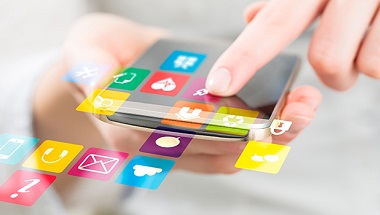 Guided self-help, which can track people's mood or advise on breathing exercises for example, is recommended by NICE guidance to help treat mild to moderate anxiety and depression.
As part of NHS England's Improving Access to Psychological Therapies (IAPT) programme, NICE has been asked to assess digital applications or computer programmes, which will sit alongside face-to-face, phone and online therapy.
Dr Paul Chrisp, programme director of the medical and technologies programme at NICE, said: "Digital interventions, along with the more traditional face-to-face therapy, can offer people with mild to moderate anxiety and depression a flexible, but guided way of helping them get better.
"The aim of this programme is to give more people access to digital therapies that have been assessed and shown to be as cost effective as face-to-face therapy. Digital therapies will not be used on their own, and patients should be reassured that they will still see therapists in person."
Developers of therapy applications are being invited to submit their product to NICE to see if it meets the criteria to be entered into the new programme.
An eligible product will be assessed by NICE for its content, how effective it is at treating anxiety and depression, how cost effective it is and whether it complies with technical NHS standards.
NICE will then produce an IAPT assessment briefing (IAB) on the product which will be looked at by an expert panel, made up of mental health clinicians, statisticians, an economist and a patient representative.
They will look at NICE's briefing and make a decision on whether the product can be recommended for real-life testing in selected IAPT services, where further evidence can be collected on its effectiveness.
Over the next two years, NICE's expert panel will review data from this evaluation in practice and decide if the digital therapy should be adopted for use across the whole of NHS England's IAPT service.
Funding will also be made available from NHS England for digital therapies that are identified by the expert panel as promising, but need further development.
Developers who have a digital therapy that is suitable for people with anxiety disorders and depression can submit their product to NICE to be assessed via the website.