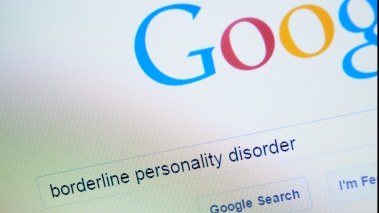 Borderline and antisocial personality disorders are two distinctive conditions that affect people differently and have different care pathways. Both conditions affect a person's thoughts, emotions and behaviour, and are associated with poor health and increased risk of death.
People with borderline personality disorder often have emotions that are up and down, find it difficult to make and maintain relationships, have an unstable identity and self-harm.
Those with antisocial personality disorder can be impulsive, show anger, and can act with recklessness and deceitfulness. They have often grown up in fractured families in which parental conflict is typical and parenting is harsh and inconsistent.
The care for people with personality disorders is often fragmented. They are frequently misdiagnosed due to comorbid conditions, and they are also often prescribed medication and therapies that are unsuitable for them.
The new quality standard on personality disorders consists of 7 statements highlighting different aspects of care for people with these disorders.
Structured clinical assessment
Borderline and antisocial personality disorders are complex and difficult to diagnose, and even when they are diagnosed they often come with related conditions that are not recognised.
The first statement in the quality standard says that mental health professionals should use a structured clinical assessment to diagnose the personality disorders. Structured assessments are essential for identifying a range of symptoms, and can help with making an accurate diagnosis and recognise further conditions.
Antipsychotic medication
There are no drugs that are established as effective in treating or managing borderline or antisocial personality disorder. However, antipsychotic and sedative medication can sometimes be helpful in short-term crisis management.
NICE says people with borderline or antisocial personality disorders should be prescribed antipsychotic or sedative medication only for short-term crisis management or treatment of comorbid conditions.
Further statements cover psychological therapies for people with personality disorders.
Statement two says people with borderline personality disorder should be offered psychological therapies and be involved in choosing the type, duration and intensity of therapy.
The third statement says people with antisocial personality disorder should be offered group-based cognitive and behavioural therapies and be involved in choosing the duration and intensity of the therapy.
Elsewhere, the quality standard includes statements on structured care plans and supervision for mental health professionals supporting people with personality disorders.
Professor Gill Leng, Deputy Chief Executive of NICE, said: "There are many difficulties associated with diagnosing borderline personality disorder and antisocial personality disorder. Care for people with the disorder can also vary, with a tendency to medicalise the conditions, though no drugs are proved to be effective.
"This quality standard sets out the actions that health and social care services should take to ensure people with personality disorders are receiving the best they care they need."