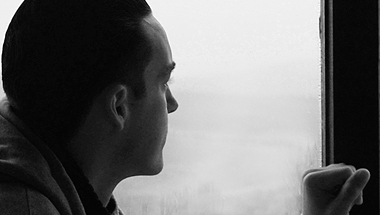 New draft guidance seeks to improve the assessment, treatment and prevention of mental health problems in adults.
Recent figures show that 39% of offenders supervised by probation services, and up to 90% of prisoners have some form of mental health problem.
When the guideline is finalised, it will apply to anyone who comes into contact with the English criminal justice system, including time spent serving a community or prison sentence, and any probationary periods.
At the moment, the NHS is not responsible for healthcare provision (including mental healthcare) for people in police and court custody.
The new recommendations include:
• the immediate referral to the prison's mental health in-reach team of all those individuals entering prison, who are deemed to be at risk of a mental health problem, before they are allocated to a cell
• improving the management of urgent mental health problems presenting in the community by encouraging criminal justice services and healthcare services to coordinate their work
• establishing therapeutic community programmes within the prison to provide treatment for between 12 to 18 months, on a twice weekly or daily basis
• the regular training of all criminal justice staff on the prevalence of mental health problems within their working environment in order to help them recognise changes in behaviour and take into account that this may indicate a problem.
Professor Nick Kosky, associate medical director of Dorset healthcare university foundation trust and chair of the NICE guideline committee, said: "This draft guideline emphasises the importance of all criminal justice staff being properly trained to identify and manage mental illnesses that are common within their workplace.
"Recognising when someone needs support with a mental health problem is always crucial. The time someone may spend completing a community or prison sentence is no exception. It is a stressful period of time, which makes it imperative that we spot and address problems quickly."
Between 2012 and 2014, 199 people committed suicide in prison. More than 70% of these cases involved a person who had been identified as having a mental health problem.
Professor Mark Baker, director for the centre of clinical practice at NICE, said: "Mental health problems such as schizophrenia, psychosis, anxiety and depression are more common in people who are in prison than they are in the general population. We need to ensure these people are properly supported, particularly if they are to be released back into the community.
"Delivering care in such a restrictive environment is difficult, but it cannot become a barrier or excuse. People in prison must receive the same level of care as offered to those outside."
The consultation for this draft guidance is now open and will run until 18 November 2016. If you would like to comment on this or be involved in our work, please visit the Get Involved section of our website.