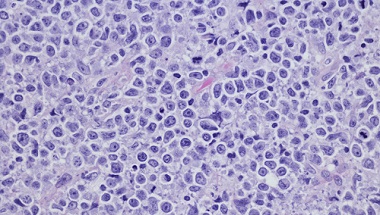 Nivolumab, also known as Opdivo, will be routinely available for patients with classical Hodgkin lymphoma who have exhausted all other treatments.
Professor Carole Longson, director of the centre for health technology evaluation at NICE, said: "These patients with Hodgkin lymphoma often have a poor prognosis with limited options left. Nivolumab offers them a promising treatment and our committee were able to recommend the drug as a cost effective use of NHS resources."
Nivolumab, which is manufactured by Bristol-Myers Squibb, works by harnessing a patient's own immune system to destroy their cancer cells. This type of immunotherapy has been hailed as an innovative way to battle cancer.
The drug will be used for patients whose cancer is progressing despite having a stem cell transplant from their own cells and treatment with another drug called brentuximab vedotin.
In a small proportion of these patients, nivolumab could keep them well enough to have a stem cell transplant from another person's healthy cells. This could cure the disease.
Hodgkin lymphoma is a cancer of the white blood cells. It causes these cells to multiply and lose their ability to fight infections.
The manufacturer estimates that around 30 patients a year with Hodgkin lymphoma could benefit from nivolumab in the first year.