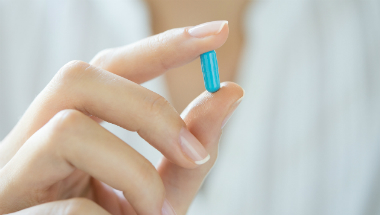 When NICE first reviewed roflumilast in 2012, limited data meant that it was recommended only if patients were taking it as part of a clinical trial. After two new trials showed the drug eased symptoms that were not being controlled with inhalers, NICE reviewed its guidance and approved roflumilast for eligible patients.
Professor Carole Longson, director of the NICE centre for health technology evaluation said: "COPD is a chronic lung condition which causes breathing problems and for many, symptoms will only worsen with time. New evidence has meant we can now say that roflumilast should be routinely available to patients with severe COPD. This will be welcome news for many patients who have severe COPD symptoms that have been difficult to control."
Roflumilast is recommended as an option to treat adults with severe COPD whose symptoms continue to worsen despite other treatments. It is a once-a-day tablet that works to reduce irritation and swelling in airways of people with COPD.
Around 122,000 adults in England will be eligible to receive roflumilast.
UPDATE: NICE's guidance for roflumilast became final on 26 July 2017. Local health authorities will have to make roflumilast available to people who need it within three months of this date.