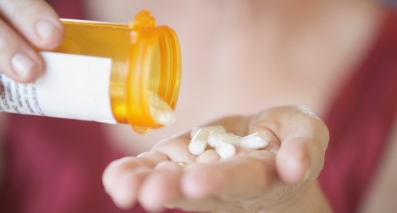 It means that drugs, which patients previously had to apply to the CDF for, will now be available routinely on the NHS.
NICE is currently reappraising 11 drug indications in the first group of the CDF, and of the nine looked at so far, seven have been approved at draft or final guidance stage. None have yet been rejected in final guidance, with the remaining two currently in the process.
The seventh drug was approved in draft guidance published on Thursday 16 November.
Dasatinib (Sprycel, Bristol-Myers Squibb) was approved for two indications of Philadelphia-chromosome-positive chronic myeloid leukaemia (CML), which means it can come off the CDF and be available to patients routinely on the NHS.
Sir Andrew Dillon, chief executive of NICE, said: "Sensible pricing and in some cases better data, is helping to secure access to important cancer medicines as they move out of the old Cancer Drugs Fund, following reappraisal by NICE.
"As reappraised drugs now move to routine commissioning, funding in the CDF can be freed up and used for newer, innovative cancer treatments. This is good news all round for patients."
Dasatinib will made be available to CML patients routinely who have previously untreated chronic-phase disease and chronic- or accelerated-phase disease where treatment with imatinib is not suitable.
The company offered a revised discount for the reappraisals of dasatinib, which meant that NICE could recommend the drug as clinically and cost effective for use in the NHS. Around 700 patients would be eligible for treatment with dasatinib each year.
Final guidance for dasatinib is expected to publish in December 2016, meaning routine access to the drug could be in place by March 2017.