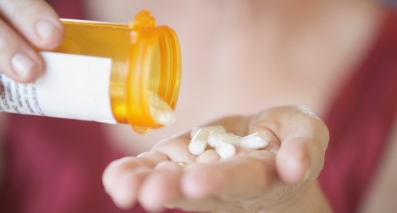 Called the Accelerated Development of Appropriate Patient Therapies (ADAPT SMART), and funded by the EU Innovative Medicines Initiative, the project is a collaboration between 32 international partners that includes regulators, patients, academia, and industry representatives.
The path that any new treatment takes from marketing authorisation to decisions on reimbursement and approval can take years to complete. So with new medicines being developed at pace, there is a need to make this process more efficient to allow patients to safely access treatments of potential benefit.
One strategy that aims to address this is the Medicines Adaptive Pathways to Patients (MAPPs). MAPPs allows patients with unmet medical needs to gain access to treatments as early as possible.
Through flexible pathways, MAPPS aims to increase the likelihood of a treatment's success as they are given to the patients who are most likely to respond to them.
This is done by ensuring mechanisms are in place to safely manage, access, and gather as much information as possible to inform decision making.
The strategy uses a set of objective measures, including appropriately designed real-world evidence studies, to monitor the response patients have to a new treatment over its entire lifespan. It then adjusts prescribing recommendations based on the evolving evidence base.
The new ADAPT SMART project seeks to develop a MAPPs model that is responsive to the needs of patients, regulators, healthcare professionals and members of the industry.
It aims to:
gain consensus among all relevant healthcare stakeholders as to the evidence that will be required
determine how multiple data sources can be best used to put MAPPs into action
identify the scientific and societal challenges that MAPPs needs to address.
Sarah Garner, Associate Director for Science Policy at NICE and co-lead for WORKPACKAGE 1 of the ADAPT SMART project said: "MAPPs represents a more considered and integrated approach to the development and assessment of new drugs – potentially accelerating access of important treatments to patients with high unmet needs.
"The coordinated approach could therefore make a real difference to patients and help make the drug development process more sustainable by increasing efficiency. The UK health system and research capability is ideally placed to enable decision making to be coordinated with the collection of necessary real-world data."
She added: "ADAPT-SMART will act as a catalyst, and the project will explore the feasibility of alternative reimbursement models and more pragmatic trial designs which are needed in the adaptive landscape. The activity will complement the real-world data activity NICE is undertaking as part of the IMI funded GetReal consortium."
Hans-Georg Eichler, Senior Medical Officer at the EMA, said: "With the challenges facing healthcare in Europe, we see MAPPs as a vital tool to make the increasing number of promising new therapies available at the earliest appropriate time for patients with unmet medical needs.
"We need to do so in a way that is sustainable for all stakeholders in the healthcare ecosystem. ADAPT SMART is a vital programme to help achieve this goal."
Finn Borlum Kristensen, Secretariat Director, EUnetHTA, Danish Health and Medicines Authority, added: "ADAPT SMART will act as a catalyst with an expectation that, as a multi-stakeholder project, it will make a meaningful contribution to efforts aiming at seamless introduction and faster patient access to effective health technologies within sustainable health systems.
"Issues we will be considering are reimbursement modes and strategies for evidence development including pragmatic trials that meet the requirements of both regulators and health technology assessment agencies."