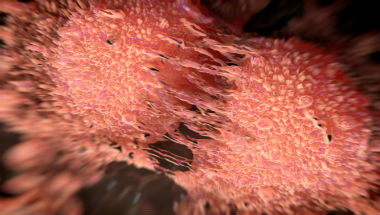 Pegylated liposomal irinotecan is used for treating metastatic pancreatic cancer that has progressed after being treated by a different therapy.
Nearly 10,000 people are diagnosed with pancreatic cancer each year in the UK, and life expectancy after diagnosis is between 2 and 6 months.
The committee found that the health-related benefits were very similar to existing treatment but the costs were much higher.
The committee recognised the need for new treatments in this area, and understood the importance of improving and extending lives for those who are diagnosed with this condition.
Professor Carole Longson, Director of the Centre for Health Technology Evaluation at NICE, said: "After reviewing further evidence and comparisons of existing treatments from the company, it is disappointing that the treatment did not provide enough extra benefit for patients to justify its higher cost."
This drug works by binding to the tumour, stopping the cancer cells dividing which eventually causes them to die. It is licensed for use in combination with a chemotherapy drug, 5-fluorouracil (5-FU) and leucovorin (LV).
This guidance will not affect patients whose treatment with pegylated liposomal irinotecan was started within the NHS before it was published.
Treatment of those patients may continue without change until they and their clinicians consider it appropriate to stop.