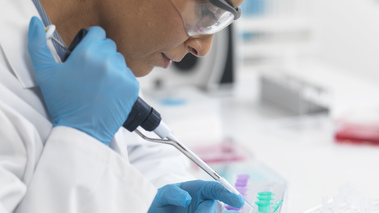 The landscape for the adoption of new health technologies is changing rapidly. The advance of innovative new schemes, such as the MHRA's Early Access to Medicines Scheme, that allow conditional and adaptive licensing means that health technology providers are being presented with new challenges.
Effective engagement opportunities with key organisations, including NICE, is needed to ensure the industry will develop products with meaningful benefits for patients at a price that is affordable to the NHS.
The Office for Market Access (OMA) will give commerical stakeholders access to a dedicated team at NICE that they can approach for enquiries relating to health technology evaluation. The team will offer tailored support, helping stakeholders to identify the most appropriate journey for their products within NICE. With established relationships with regulators, research organisations, NHS organisations, governement departments and healthcare trade associations, the team will also facilitate beneficial interactions with the right people.
Professor Carole Longson, NICE health technology evaluation centre director, said: "Technology continues to transform our ability to predict, diagnose and treat disease. New drugs and technologies - many developed here in the UK with our superb science base - are helping to turn conditions that used to disable or kill people with chronic illnesses.
"NICE can encourage the faster development and delivery of new, effective, innovative, and affordable drugs and technologies to patients. As part of this, we are launching an Office for Market Access, OMA. OMA will help to improve the rates at which drugs, devices and diagnostics get picked up and adopted by the NHS.
"It will speed up the adoption of innovative and cost effective health technologies by helping companies to get the right evidence, develop a better business case and engage with the right people.
"OMA will help to deliver the outcomes of the government's Accelerated Access Review which is intended to clear a path through the regulatory landscape for technology developers to get effective and innovative technologies to patients faster.