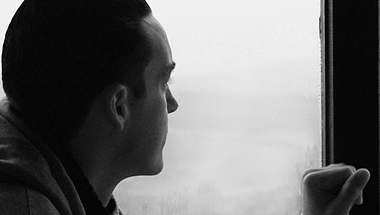 Up to 90% of people in prison are thought to have some form of mental health problem. And a report by the Ministry of Justice found nearly 200 suicides occurred in UK prisons last year.
New final guidance from NICE aims to address the gaps in how mental health is diagnosed and treated within the criminal justice system.
The guidance says everyone working in the criminal justice system should work more closely together to provide the best care possible. Ad-hoc mental health checks need to be carried out when an offender experiences a major life event, such as difficult court case or transfer to a different custodial setting, the guidance says.
Dr Nick Kosky, medical director of Dorset Healthcare University NHS Foundation Trust and chair of the NICE guideline committee, said: "This guideline emphasises the importance of a collaborative effort to address the rising mental health needs of those in contact with the criminal justice system.
"Roughly speaking, the prevalence of mental disorder is between 2 and 10 times that in the general population. Suicide rates are a particular concern."
The guidance says appropriate training should be provided to help staff working in the community recognise that a person has a mental health problem before they are detained.
The guidance also calls for the police and medical staff to work together to handle emergency public mental health incidents. For example in street triage schemes, funded by the Department of Health, police officers are trained to identify possible mental health problems and can call specialist medical staff to assist during an incident. This is beneficial as it can help to avoid detaining people with mental health problems in a police cell without support.
NICE recommends every person who enters prison be assessed for their risk of suicide or self-harm before they are allocated to a cell.
Professor Mark Baker, director of the centre for guidelines at NICE, said: "It's important that all staff are trained to identify the warning signs, and they work together to make sure the right treatment is received promptly."
"Providing care in a restrictive environment is challenging but this cannot be an excuse. People in prison must receive the same level of care as those outside."
Other recommendations include:
all staff should consider referring people who are experiencing substance misuse problems to therapeutic community sessions, on a twice weekly or daily basis
staff should check the availability of medicines a person may need to treat a mental health problem in the first 48 hours of entering prison