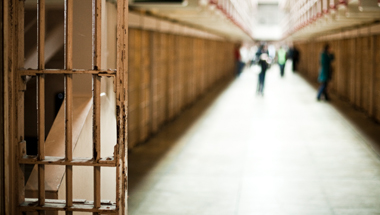 People in prison are at a higher risk of chronic ill-health – for example asthma and diabetes – than those outside.
Richard Bradshaw, former director of offender health and chair of the NICE guideline committee, said: "We know that people in prison are a vulnerable population with a high health need, which requires close attention and careful management.
"This new guidance from NICE will ensure that these people receive the care they need. The recommendations we have made promote wellbeing, prevent deterioration, assist in rehabilitation and could help reduce re-offending."
The final guidance, which is applicable to the healthcare provided in English prisons, recommends:
Every person admitted to prison should undergo a healthcare assessment before they are allocated to a cell. This should include questions about their physical and mental health.
People admitted to prison should be screened for tuberculosis within 48 hours of arrival, and offered confidential tests for hepatitis B/C and HIV.
The prison population should be offered tailored advice to support their wellbeing. This should include advice about exercise, diet and sexual health.
People who are being released from prison should receive help to register with a community GP. This will ensure any care they need is continued.
Professor Mark Baker, director of the centre for guidelines at NICE, said: "Our prison population is getting older, meaning they are more likely to have complex, chronic healthcare needs. Delivering the care they need in such a restrictive environment is difficult, but no less important than for anyone else. People in prison should receive the care they need, and this should be comparable to treatment available beyond the prison gates."
The number of prisoners aged 60 years and over increased by 164% between 2002 and 2015 across England and Wales. It is the largest growing age group in the prison population.
It is estimated that more than 80% of male prisoners aged 60 and over suffer from a chronic illness or disability. With some research suggesting that prisoners over 50 years of age have levels of illness comparable to 60 year olds living outside of prison.