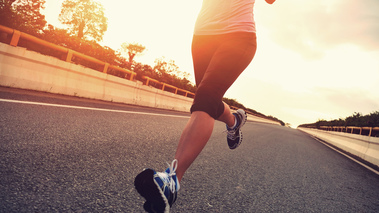 Speaking at the Royal College of General Practitioners (RCGP) conference in Glasgow yesterday, Professor David Haslam questioned whether measures that prevent disease can be truly labelled as leading to overdiagnosis and over-medicalisation, and urged for doctors to be championed for taking such action.
Overdiagnosing patients with illnesses that may never harm them can lead to unnecessary tests and side effects from treatments, as well as wasted resources. Professor Haslam told delegates that while these can be matters of concern, it is important to consider what happens if no action is taken.
"I think some of the most useful things in my career have led to nothing happening," he said.
"Let me talk about one of the NHS's luckiest patients. At 53, she's just had the joy of holding her grandchild, and last year she didn't have a stroke. I'd like to introduce her to you but I don't know who she is, and neither do you.
"But somewhere a GP has helped her by preventing anything from happening, through proactive care, protection from high blood pressure, and controlling risk factors. That's a real achievement. The trouble is, to some, it sounds a bit like unnecessary overmedication."
"Patients should be at the heart of all decisions about their care"
Professor Haslam continued by reiterating the emphasis that NICE guidelines place on the needs of patients.
"Patients should be at the heart of all decisions about their care. We understand that every relationship between patient and doctor is unique.
"Indeed every single piece of NICE guidance carries the phrase 'Treatment and care should take into account individual needs and preferences'.
"I've got the feeling that most people flick past that on the way to looking for hard facts about treatments and dosages. But that doesn't mean that this is not critically important."
He added: "We understand that the role of the clinician is to interpret our guidance using their training and experience, and that it should be based on the interests of the individual person they are with."
Guidelines on multimorbidity
Professor Haslam also addressed the challenges of using single-topic guidelines to address a population that increasingly has a complex number of conditions.
Between 30 to 80 per cent of GP consultations are by people with multiple long-term conditions, and more than half of acute medical admissions are for people with multiple morbidities. He told delegates that NICE is currently developing guidelines on multimorbity which aim to address this.
The guidelines are set to publish in September 2016, and will focus on:
Identifying people with multimorbidity who need a tailored approach to healthcare.
Assess and prioritise healthcare interventions for people with multimorbidity, taking their preferences into account.
Address the effects of stopping common drug treatments.
Recommend models of multi-professional care that improve outcomes for people with multimorbidity.
More information on the NICE guideline on multimorbidity can be found at the NICE Annual Conference held in Liverpool on 13-14 October.
A session called Multimorbidity: chronic disease management in the community held on day 1 will cover the challenges of caring for people with multiple conditions