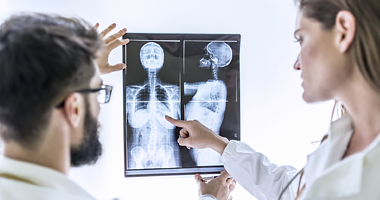 The recommendation follows a discount to the price of pertuzumab (also called Perjeta and made by Roche Products) agreed with the company. Approximately 1400 people will now be eligible for treatment with the drug in England and Wales each year.
The draft guidance looks at pertuzumab in combination with trastuzumab (Herceptin) and docetaxel (a type of chemotherapy) to treat HER2-positive breast cancer that is locally advanced, inflammatory, or early-stage and at high risk of coming back.
The committee accepted that there was evidence that adding pertuzumab to trastuzumab and chemotherapy was more successful at getting rid of cancer in the breast and lymph nodes before surgery.
Professor Carole Longson MBE, director of the centre for health technology assessment at NICE, said: "The committee recognised that the comparatively early regulatory approval for pertuzumab had limited the clinical trial evidence available for the purposes of long-term modelling and health technology assessment. We therefore welcome the company's offer to share the long-term financial risks of a positive recommendation for the NHS by providing pertuzumab at a discounted price.
"The price discount means that, even with the uncertainties in the evidence highlighted by the committee, pertuzumab represents a cost effective use of NHS money."
The draft guidance says the maximum number of cycles of pertuzumab treatment should not normally exceed 4. This reflects the number of cycles used in the clinical trials.
More than 50,000 women and around 340 men are diagnosed with breast cancer each year in the UK with about 10-15% of these characterised as HER2-positive breast cancer.