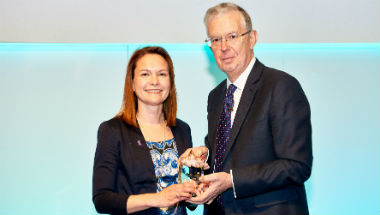 The winner of the NICE Shared Learning Awards 2019 has been announced.
A project to fast track pancreatic cancer surgery meaning patients have operations in three weeks instead of two months has won first prize in the NICE Shared Learning Awards.
The groundbreaking model created by Pancreatic Cancer UK and University Hospital Birmingham, means patients receive surgery in 16 days rather than 65 days.
Improving access to pancreatic surgery was included in the NICE quality standard 177. The Shared Learning Awards recognises where health and care practitioners have put NICE guidelines into practice in an efficient manner to benefit patients.
The shortlist was presented at the Shared Learning Awards reception at the NICE conference in Manchester and the winner was chosen by delegates.
The team were able to cut the waiting time for surgery by removing the need to relieve jaundice before having surgery to remove the pancreatic tumour.
Also on the shortlist were:
The NICE Shared Learning Awards are in their seventh year. They highlight excellent examples of how NICE guidance and standards have been put into practice in the NHS, local authorities, voluntary sector and a range of other organisations.