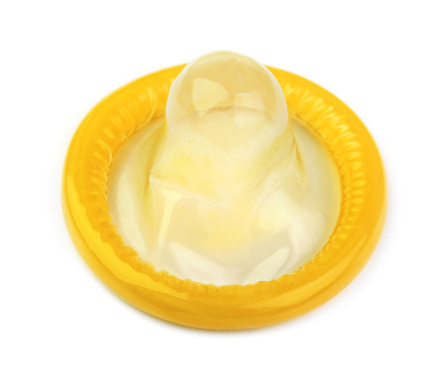 New draft guidance, out for consultation until 16 September, recommends a different type of condom distribution scheme for each target group to help reduce STI rates.
Approximately 435,000 sexually transmitted infections were diagnosed in England in 2015, including 200,000 cases of chlamydia.
Whilst chlamydia rates have fallen, rates of Syphilis and gonorrhoea have risen by 76% and 53% respectively between 2012 and 2015.
Christine Carson, programme director of the Centre for Guidelines at NICE, said: "We know condoms can protect against many sexually transmitted infections including chlamydia, gonorrhoea and syphilis.
"If local authorities and other commissioners can work together to increase condom availability and use amongst high-risk groups we could significantly reduce the rates of STIs."
The guideline recommends local authorities consider distributing free condoms to men who have sex with men and other high risk groups. It also recommends selling cheap (cost price) condoms to adults.
Condom schemes for young people up to age 25 that include advice, support and information are also recommended, in preference to other types of schemes.
The most common scheme for young people in the England is the C-card scheme, where young people are given cards for their wallets, like an organ donor card, entitling them to free condoms when presented at various services. The card tracks usage over time so sexual health clinicians can follow-up where necessary.
Susan Otiti, assistant director of public health at Haringey Council and a topic expert on the guideline committee, said:
"At a time when local authority sexual health budgets are under pressure, condom distribution schemes are a cheap and effective way to tackle rising STI rates.
"We're involved in Come Correct, a c-card scheme involving over two thirds of London boroughs.
"In London young people often travel across the city to meet friends and socialise, so to increase their access to condoms it is vital as many London boroughs as possible are involved in Come Correct."
The Family Planning Association estimate treatment of STIs cost the NHS approximately £620 million in 2014.
NICE is now recruiting a Non-Executive Director specialising in public health, the deadline for applications is 15 August at 12pm.