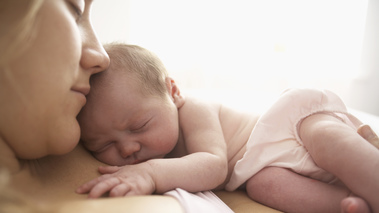 The recommendation comes from NICE's second guideline on safe staffing in the NHS, which gives advice on midwifery safe staffing levels for women and their babies on whatever setting they choose.
The Francis Inquiry and the Berwick report did much to highlight the serious consequences of when care falls short of expectations. Both raised the issue of staffing levels, with the Francis report explicitly stating that inadequate staffing levels at Mid Staffordshire led to the poor quality of care.
The reports identified that NICE should be the lead organisation in the development of guidance for the NHS on staffing levels.
NICE's recommendations for midwifery staffing are split into four sections and set out the responsibilities of senior managers, actions organisations should consider as part of their midwifery staff planning, and how registered midwives on a shift should monitor whether there are sufficient staff to provide care.
Focus on the needs of woman and baby
NICE says that commissioners, trust boards and senior management should focus on the needs of each woman and baby, and ensure there are enough midwives employed to provide safe care, regardless of the time of day or the day of the week.
Maternity services should have the capacity to provide women in established labour with supportive one-to-one care. This is because birth can be associated with serious safety issues, and can help ensure that a woman has a safe experience of giving birth.
Escalation plans should be developed to respond to unexpected changes in demand.
These should include sourcing extra staff, redistributing midwives' workload to other competent staff or rescheduling non-urgent work. The guidance stresses that any action taken must not be at a detriment to other areas and that service closures should only be considered as a last resort.
Check midwifery staffing levels every 6 months
NICE recommends determining the staffing establishment for each maternity service at least every 6 months.
A systematic process should be used to calculate this, which can put into practice with toolkits endorsed by NICE. The guidance includes a diagram which outlines the process.
'Red flag' events
Elsewhere, the guidance presents advice on midwifery 'red flag' events. These are warning signs to both patients and hospital staff that there may be too few midwives on hand.
Red flag events can include missed or delayed care, missed medication during an admission to hospital or midwifery-led unit, or a delay of more than 30 minutes.
If such an event occurs, the midwife in charge of the service should be notified, and should determine whether midwifery staffing is the cause and what action is needed.
Worth investing in
Implementing this guideline may not have a significant financial impact in many areas, particularly once all planned vacant posts are filled and there is little requirement for temporary staff. The recommendations provide guidance on how maternity services can make the best use of midwife staff at any given time to ensure the needs of each woman and baby are being met.
The benefits of better care in maternity services, such as costs savings that could be achieved from reducing readmissions and postnatal depression or dealing with fewer complications at birth, make safe care worth investing in.
Professor Gillian Leng, deputy chief executive and director of health and social care at NICE said: "From planning to have a baby, to giving birth and the days after, the care provided by midwives has a lasting impact on a woman's wellbeing , and on the health of her baby.
"This new guideline provides evidence-based advice to the NHS on how to ensure midwifery staffing is safe in whichever setting a woman may choose, be it at home, in the community or in hospital."
Miles Scott, chief executive, St George's University Hospitals and chair of the committee that developed the guideline, said: "This new guideline sets out a systematic process to follow to decide how many midwives need to be employed whilst allowing for flexibility to respond to fluctuating demand.
"Following the recommendations will help services put appropriate plans in place so they can confidently and consistently provide safe care and suitably respond to changing demands."
Jane Hervé, head of midwifery at Oxford University Hospitals NHS Trust, added: "The use of the NICE endorsed toolkits, once they become available, will help determine midwifery staffing requirements.
"This guideline is an important first step and with the calls it includes for further research it will help continue to develop what we know about safe midwifery care."