We've been speaking to regular users of NICE to help us improve our guidance list pages.
We found out that you need:
first published AND last updated dates
to select different types of guidance/advice over a date range
to sort by title, date or guidance number.
All of these features are now available. Take a look: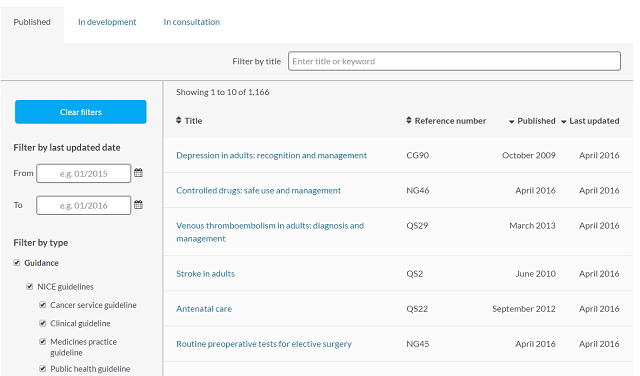 We have more improvements planned over the next few weeks – including the ability to retain your selections when you move between pages.
What do you think?
We're always looking for ways to improve our website. If you have any ideas - or would like to get involved in helping us test it - use our feedback page or contact nice@nice.org.uk.
Blog comments
There are no comments