18 September 2017
Thinking about the unthinkable Doug and Ben Morris
Doug and Ben explore how NICE can help to support families during one of the most difficult times.
Finding out that your child has a condition which may result in early death is challenging at best, devastating and heart breaking at worst.
Depending upon the nature of the illness, parents will have varying amounts of time to come to terms with the news. Many will have to take each day as it approaches, thinking long term can become impossible.
Clearly the team that supports the family is critical. They need to understand what is needed by the child and their family.
Planning for the inevitable can be hard to contemplate and it can be doubly difficult if the timeframes are unknown. Nevertheless, it is better to be prepared than not.
Although challenging to discuss and implement, there is no doubt that an end of life plan can be helpful when having to think about the unthinkable. Not knowing where or how to begin can often hold the conversation back.
There have been numerous publications citing "good practice" and "guidance" on what needs to be done. The new NICE quality standard will help to bring all of the advice together in one place.
This clear guidance will give everyone an effective structure to work to, and this will reassure parents to know that everyone will be looked after in the desired way when the time arrives.
Everyone involved in the support and care of a child and their family must be focused and well informed. Pain and suffering should be minimised. Good communication is key.
It is important for parents to have time to focus on what is happening in the here and now. To do this they need to know who is doing what and trust that they are doing it well.
In the aftermath parents are likely to need support, which means they need to know who is there to offer it. This can be built into the end of life plan to make sure everyone is aware.
We hope that the new NICE quality standard is adopted quickly and efficiently by agencies across the country so that affected families are properly supported.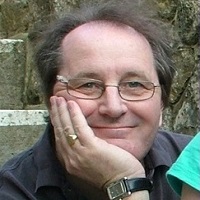 Doug is a parent trustee for Together for Short Lives and South West regional representative for the National Network of Parent Carer Forums. Doug lives in Swindon with his partner Sandra and their two children Ben and Emily.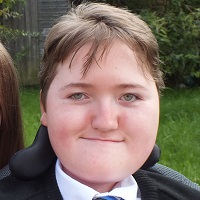 Ben was born in November 2000. He has Spinal Muscular Atrophy (SMA) and consequently has complex health needs. SMA is a neuromuscular condition which causes weakness to the muscles and is considered to be a life-limiting condition. Ben took part in the NICE Guideline focus group in 2016.
No comments