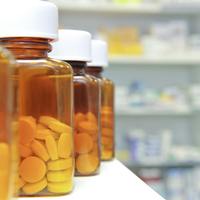 The Sunday Express has claimed that pharmaceutical firms have influenced NICE's draft recommendations to increase the prescription of statins.
The draft guidance recommends that the threshold for offering statins to people to prevent cardiovascular disease, should be halved. It would lead to many more people being prescribed the drugs.
The paper reports that 8 out of the 12 members of the expert panel who developed the guideline have financial ties to companies that make statins or next generation cholesterol lowering drugs.
As a result, The Sunday Express questions whether NICE's decision to recommend wider use of statins was influenced by pharmaceutical companies rather than evidence.
Here we take a closer look at the story.
Why is NICE proposing to widen the number of people eligible for statins?
NICE is updating its 2008 guideline on the identification of people at risk of CVD and on the use of lipid lowering drugs to reduce that risk. The guideline is being updated in part to allow consideration of new evidence on CVD risk assessment tools and to reflect changes in the price and availability of generic statins.
Previously, NICE had recommended a risk assessment tool derived from the US Framingham studies. New evidence has since emerged around alternative risk tools, such as QRISK2, that are a better fit for the population of England and Wales.
NICE is proposing that patients are offered atorvastatin, 20 mg. Patients with established CVD, type 1 diabetes or type 2 diabetes should be offered a higher strength 80mg dose of atorvastatin.
The draft recommendations are centred on the prescribing of generic statins rather than branded versions.
Since the 2008 guideline was published, atorvastatin has come off patent which means it is now available to the NHS at a much cheaper cost. The Generic Manufacturers' Association estimates that generic atorvastatin, rather than the branded version marketed as Lipitor by Pfizer, could save the NHS £350 million a year.
Is NICE's draft guidance at odds with what's recommended internationally?
No, NICE's plans to widen the number of people eligible for statins mirror similar calls issued by the American College of Cardiology and the American Heart Association in their updated the guidelines, published in November 2013.
It has been estimated that twice as many Americans, from 15.5 per cent to 31 per cent, will be eligible for statins as a result of the new guidelines.
Closer to home, the guidelines being developed by the Joint British Societies Recommendations for Prevention of Cardiovascular Disease (JBS3) for publication later this month will also be closely aligned with NICE's recommendations.
The JBS3 guideline will focus on the idea of lifetime prevention, moving away from the 10-year risk model used in JBS2. The JBS3 is expected to include a risk calculator derived from the QRisk tool recommended by NICE in the draft guidance.
Does NICE have a policy to deal with conflicts of interest?
Yes, in line with all of NICE's guidance development, at the start of the process all members of the Guideline Development Group (GDG) responsible for formulating the recommendations were asked to declare interests including consultancies, fee-paid work, share-holdings, fellowships and support from the healthcare industry.
The group met every 5-8 weeks during the development of the guideline and at all subsequent meetings, members declared any arising conflicts of interest.
Members are required to withdraw completely or for part of the discussion if their declared interest made it appropriate. One member of the GDG withdrew altogether after declaring involvement in a company selling health checks and consequent use of cardiovascular disease preventing medicines.
NICE publishes a list of the conflicts of interest for each GDG member for each guideline that is developed online in accompanying appendices.
Did the majority of the group have ties to pharmaceutical companies?
8 out of 12 of the GDG members had involvement with pharmaceutical companies but this was declared to NICE and judged not to be specific enough to warrant withdrawal from the group.
The Chair of the group - Dr Anthony Wierzbicki - was involved in a number of clinical trials of new cholesterol lowering drugs that are not yet used in clinical practice and are targeted at familial hypercholestrolaemia (FH) that is the subject of a different guideline.
A number of declarations made by other GDG members were also around research and work on FH. Specialist heart nurse Emma McGowan received pharmaceutical funding for 12 months from but this was in relation to her work around FH services.
Other declarations made by members were for conference attendances not specific to this guideline.
Should doctors be receiving payments from drug companies?
The Association of the British Pharmaceutical Industry estimates that British drug firms pay £40 million a year in expenses to UK doctors.
In December last year, GSK announced that it will stop making payments to doctors for speaking engagements and for attending medical conferences - a move that may encourage other major drug companies to change their policies too.