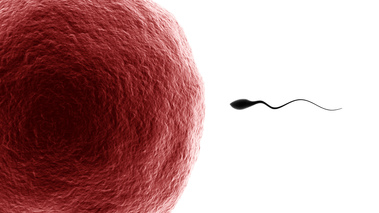 Last month we reported on in a court judgement concerning Thanet CCG's application of a NICE clinical guideline.
The CCG refused to fund NICE-recommended oocyte cryopreservation for a patient who wanted to have the treatment to secure the best chance of having her own genetic children. The patient was undergoing chemotherapy for a severe form of Crohn's disease and this treatment can lead to infertility and the early onset of the menopause.
The essence of the judgement is that the CCG was wrong to refuse the patient access to the treatment that she needed because the CCG simply disagreed with the recommendation made by NICE.
As you can imagine we've been asked on a number of occasions what this means for trusts and CCGs working with NICE guidance and quality standards.
First of all, it doesn't change anything in relation to NICE technology appraisals. These still require funding to be made available within 3 months of the publication of the appraisal. This is reflected in the NHS Constitution, which states that patients have the right to drugs and treatments that have been recommended by NICE for use in the NHS, if their doctor believes they are clinically appropriate. There are rare circumstances when the 3 month period is extended.
To help people understand more clearly what compliance means in relation to NICE technology appraisals we've recently produced a guide to compliance. This should prove really helpful to trusts and CCGs to understand how they can assess compliance with NICE technology appraisals.
Guidelines
NICE guidelines have always been less black and white. Organisations commissioning and delivering services are expected to take the recommendations contained within NICE clinical guidelines into account when planning and delivering services.
There is no fixed timescale for implementation because of the different ways services are delivered in very in different organisations. The recent court judgement does however mean that if organisations refuse to put NICE clinical guidelines in place because they disagree with them, this could leave them open to challenge.
There are of course lots of other reasons for using the recommendations in NICE clinical guidelines:
Clinical guidelines help you know that you are delivering clinically and cost effective a services for patients
They enable you meet Care Quality Commission standards and demonstrate good or outstanding care;
The NHS Litigation Authority encourages providers to follow NICE clinical guidelines;
Clinical guidelines enable those caring for patients to reassure them that they are following evidence based practice.
In fact we strongly advise that commissioners and providers have a policy for the use of NICE guidelines so that it is known about and checked for relevance and introduced into the organisation. The leadership of that organisation should be able to monitor and report to the public where guidance is implemented and the risks of not doing so.
Quality standards
The NICE quality standards programme is different again from guidelines and technology appraisals. A NICE quality standard is a concise set of prioritised statements designed to drive measurable quality improvements within a particular area of health or care. Quality standards are derived from high quality guidance such as that from NICE or other NICE accredited sources. The suggested measures of success (covering structures, process, outcomes and experience) in the quality standard are powerful tools for people who are striving to improve the quality and experience of care and to evidence this to others.
We've recently published a revised version of our NICE Into practice guide to help you check your approach on the use of NICE guidance and quality standards to deliver high quality services for patients and service users. It's proved to be a popular resource full of practical hints and tips.
So to summarise, the recent court judgement does mean that you could be open to challenge if you choose not to put guidance into practice because you disagree with the recommendation in a clinical guideline. The requirement to put NICE technology appraisal recommendations in place within 3 months stands and is unaffected. Our updated Into practice guide is a good source of information and advice about how to check and develop your organisational processes, based on the theory, our experience and what local organisations tell us.
Should you need further help in relation to using any of these pieces of guidance or the supporting resources, please get in touch with your local NICE implementation consultant at fieldteam@nice.org.uk