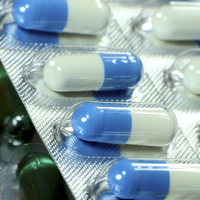 When NICE was first set up in 1999 its primary role was to ensure that the most clinically and cost effective drugs and treatments were made available widely on the NHS in England and Wales.
Central to this was the creation of NICE's technology appraisals (TAs), which to this day, provide the NHS with recommendations on the use of new and existing medicines and treatments, as well as medical devices, diagnostic techniques and procedures.
NICE published its first TA in March 2000 on the removal of wisdom teeth, and this month marks the 300th piece of TA guidance which recommends the drugs peginterferon alfa and ribavirin for treating chronic hepatitis C in children and young people.
Life before TAs
Previously, there was no coherent approach within the NHS as to which treatments should be provided to patients. This resulted in what has become known as the "postcode lottery" in care where some patients ended up being denied treatments available in other parts of the country.
NICE's technology appraisals provided the NHS, for the first time, with evidence-based guidance on the clinical and cost effectiveness of drugs and treatments in order to ensure the most efficient use of NHS resources.
TA topics are referred to NICE by the Department of Health based on a number of criteria such as the burden of disease, resource impact, and variation in practice across the country.
Speeding up the process
Since the publication of the very first TAs, NICE encountered criticism that the appraisal process takes too long with a time lag between when a drug is first licensed and guidance is produced.
Prior to 2005, all of NICE's TAs were multiple technology appraisals which compare different treatments for the same condition and take around 14 months to complete.
In 2005, NICE introduced single technology appraisals to speed up the guidance production process. This process appraises a single product with a single indication and takes around 9 months to complete but can be even quicker.
Guidance on the use of the drug apixaban for the prevention of stroke in patients with atrial fibrillation was published a mere three months after the drug was initially licensed for this indication.
Is the NHS listening?
Since 2002, the NHS has been legally obliged to provide funding and resources in England for medicines and treatments recommended by NICE's TA guidance within three months of the final guidance being published.
Figures from the Health and Social Care Information Centre indicate that the uptake of NICE-approved medicines in 2010/11 to treat some of the major problems facing the NHS such as cardiovascular disease, diabetes and osteoporosis has been higher than expected.
NICE TAs have also helped thousands of patients access innovative new treatments such as the first oral medication for multiple sclerosis (MS). NICE recommended, in April 2012, that Fingolimod (Gilenya) can be prescribed for the treatment of relapsing-remitting multiple sclerosis RRMS, the most common form of MS.
Yet, there have been cases where NHS organisations have blacklisted a range of NICE-approved drugs, as pressure grows to make cost savings, by removing them from local formularies which provide a list of selected or preferred drugs available to local prescribers.
This led to NICE developing a good practice guide to help trusts develop and update their local formularies to ensure they include NICE TAs.
The NICE good practice guide recommends that medicines with a positive NICE technology appraisal are included into the local formulary automatically, where clinically appropriate and relevant to the services provided by the organisation. This process should take place within 3 calendar months.
It is now enshrined in the NHS Constitution that all patients have the right to drugs and treatments recommended by NICE, if deemed clinically appropriate by their doctor.
NICE says "no" again
So have NICE TAs helped remove the postcode lottery in patient care or hindered the availability of new drugs?
Despite the prevailing media image of NICE as an organisation focused solely on saving the NHS money, NICE has said "yes" to around 80 per cent of the technologies that it has appraised.
To date, NICE has said "yes" to about 61 per cent of technologies in line with their indicated use, and a further 19 per cent of technologies are recommended for optimised use under specific conditions, such as in certain patient groups.
A further 5 per cent of technologies are recommended for research purposes which means that they are recommended for use only in the context of a research study, such as a clinical trial. This can happen, particularly in the case of promising new technologies, because sufficient clinical evidence has not been collected at the time of the appraisal and so the Appraisal Committee is unable to recommend the technology for use in the NHS until further evidence on its effectiveness is available for re-appraisal. In these cases NICE will recommend further research to investigate whether the promise of the technology can be realised.
NICE has said "no" to only 15 per cent of technologies. In most instances, a drug is not recommended because there is a lack of evidence for its clinical effectiveness or if the treatment is not considered to be a cost-effective use of NHS resources, compared with current NHS practice.
You can browse through all of NICE's TA recommendations to date online.