People who use services, their carers and the organisations who represent their interests make a significant impact on our guidance and advice.
Your organisation can help shape our guidance, improving NHS and care services for those who need them.
How patient input improved our guidance.
Axial spondyloartritis including ankylosing spondylitis (AS) affects around 200,000 people in the UK. The National Ankylosing Spondylitis Society (NASS) is the only UK charity dedicated to the AS community.
Getting patients views
NASS members thought our draft guidance didn't effectively reflect their needs. NASS carried out a survey of their members and received over 800 responses in 2 weeks.
The survey findings were submitted in response to the draft guidance. NASS attended committee meetings to ensure patients views were fed into the process.
Impact on our guidance
In light of the survey results, the final published guidance TA383 was changed. Patient input helped make additional treatments available and enabled patients to switch treatments. NASS has shown the impact that stakeholders of specialist patient organisations can have on policy. The value of patient impact shouldn't be underestimated, as this has shown. NASS looks forward to working with us on any future developments.
What is Ankylosing Spondylitis?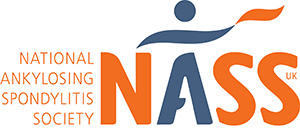 Getting the patient's voice heard is crucial to developing guidance that works in the real world

Sally Dickinson Information and Communications Manager, NASS
---
How patient experts helped develop guidance
The medical technologies advisory committee (MTAC) invited 2 patient experts to share their experiences of Peristeen.
Peristeen is an irrigation system for people who experience problems with their bowels, such as people with spinal injury.
What the patients did
Normally patient experts don't directly take part in MTAC meetings. However as Peristeen is a technology used directly by the patient, the committee needed to ask questions of people with personal experience. The patients who attended the meeting said that Peristeen had been life changing in managing their bowel conditions.
The patients were able to:
talk about what it's like using the technology and how it fits into their daily routine
explain how frequently they need to use the technology, which was a key factor in the economic model
explain their support and training needs: how it can take a while to become used to Peristeen, and that it might not be suitable for everyone
give real world context to the patient-reported outcome measures. A small improvement meant the difference in being able to leave the house and not. One patient expert said they'd been able to go camping with their children, which hadn't been possible before
describe how they had both considered colostomy before trying Peristeen.
How did this affect the guidance?
The guidance states that Peristeen can improve people's quality of life, promoting dignity and independence. This clearly reflects the patient expert views. It also notes that it may take several weeks before a person is comfortable using it, which was a key point the patient experts made. The experts expressed gratitude at being able to help others access the technology by sharing their experiences.