Day to day decision-making is the responsibility of our executive team.
Our executive team is:
Dr Sam Roberts, chief executive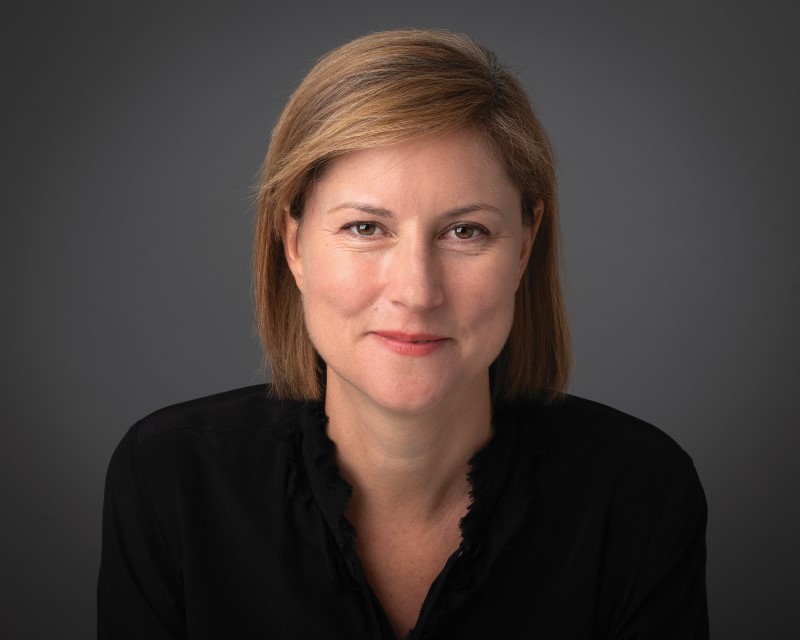 Dr Sam Roberts is the chief executive of NICE.
Before joining us in February 2022, Sam was the managing director of health and care at Legal and General, a financial services firm. In this role, she had responsibility for identifying promising areas for investment across health and care.
Prior to that, Sam was the first chief executive of the Accelerated Access Collaborative. This is a national umbrella organisation for health innovation, hosted by NHS England and NHS Improvement (NHSEI).
She originally trained as a doctor and practiced medicine in South Africa, the UK, and Australia before undertaking an MBA. She then joined McKinsey and Company, where she worked in a wide range of industries before specialising in healthcare.
After McKinsey, Sam moved into the NHS as a senior manager at University College London Hospitals NHS Foundation Trust. She was also a director in UCLPartners, an Academic Health Sciences Centre and Network. Last year, she took on the role of director of innovation, research and life sciences at NHSEI.
Over the last 5 years Sam has become involved in research, working with health economic models to inform evidence-based policy at the London School of Economics. She then moved to the University of Oxford where she undertook a DPhil (Doctor of Philosophy).
---
Meindert Boysen, director of the Centre for Health Technology Evaluation

After qualifying as a pharmacist, Meindert worked in a hospital in the Netherlands and held positions in health outcomes and sales in the pharmaceutical industry.
He completed an MSc in Health Policy Planning and Financing at the London School of Hygiene and Tropical Medicine and the London School of Economics and Political Sciences and briefly worked for the King's Fund before starting at NICE in 2004.
Meindert was previously on the board of directors for the International Society for Pharmacoeconomics and Outcomes Research (ISPOR), from 2017 to 2020.
---
Mark Chapman, interim director of medical technology and digital evaluation
---
Dr Paul Chrisp, director of the Centre for Guidelines
Paul has been with us since March 2009, where he was responsible for setting up our accreditation programme for guideline developers. More recently, he was programme director of the Medicines and Technologies Programme.
Before joining us, Paul spent over 20 years in international medical publishing and communications, focusing on evidence to aid healthcare decision making and the adoption of new medicines. Paul trained as a pharmacist and is a member of the Royal Pharmaceutical Society.
---
Nicole Gee, interim chief people officer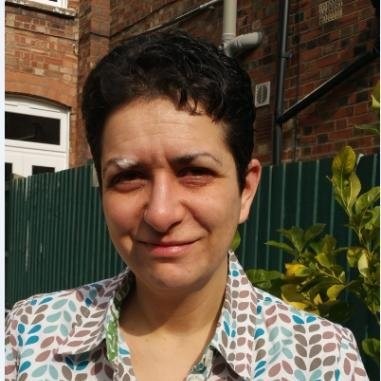 Nicole joined us in August 2021 and is an experienced HR practitioner with a focus on organisational design and change.
She is an expert in working with senior leaders to develop simple and effective strategies and pragmatically implementing them. She has established a reputation for integrity, challenging where necessary, and working collaboratively to achieve the best outcome.
Before joining us, Nicole played key roles at the Foreign, Commonwealth and Development Office to integrate the Foreign Office with the Department for International Development. She has also managed a range of organisation design projects across the private sector including Costa, Dixons Carphone, Tesco, Unilever and Easyjet.
---
Jane Gizbert, director of communications

Jane joined us in 2008 and is responsible for the delivery of our strategic communications programme. Jane graduated from the University of New Brunswick in Canada with a BA Honours degree in political science. She subsequently obtained an MA in this field from Carleton University in Ottawa and went on to undertake a graduate journalism programme at the same university.
Jane was previously the head of corporate communications at the Medical Research Council, the UK's largest publicly funded medical research organisation. Her remit covered the full spectrum of corporate communications, including strategic development, public involvement and consultation, media relations and brand management.
Jane has worked extensively in the political field in Canada, including as press secretary for the official opposition and former prime minister of Canada and as director of communications for the Canadian Federation of Labour. Jane has also held senior positions in charitable organisations including the Scout Association and the International Planned Parenthood Federation.
---
Dr Felix Greaves, director of science, evidence and analytics
Felix joined us in 2020 in the new role of director of science, evidence and analytics. He was previously the deputy director of science and strategic information and head of science and engineering profession at Public Health England. He has been closely involved in the development of our public health guidelines.
With 16 years' experience in the health service, Felix has worked as a clinical advisor to the chief medical officer for England, a medical officer at the World Health Organization, and governor of an NHS foundation trust. Felix is a consultant in public health medicine and continues to work part time as a public health academic at Imperial College London.
---
Jennifer Howells, director of finance, strategy and transformation

Jennifer joined us in 2020 and is our chief financial officer. She is responsible for our strategy, transformation programme, and corporate services including finance, procurement, and corporate governance.
Jennifer worked for over 16 years within health systems, including as a regional director for NHS England and Improvement and as a chief executive and finance director for several commissioning and provider trusts. Before joining the NHS, Jennifer worked for a number of years in business advisory roles. She specialised in mergers and acquisitions in the UK, Europe and USA, including advising life science companies.
---
Helen Knight, interim acting director of medicines
---
Judith Richardson, acting director of health and social care

Judith is responsible for leading the implementation of guidance and quality standards across health, public health and social care. She joined us in 2007 and, as well as being our deputy medical director, has held roles with the clinical guidelines team, managed the development of NICE Pathways and led a portfolio of programmes including quality standards and indicators.
Judith originally trained in medicine in London, completing further training in public health and general practice. She then worked in public health for 15 years, holding a range of positions at local, regional, and national levels. She continues to have a training role in public health.
---
Alexia Tonnel, director of digital, information and technology
Alexia joined us in 2012 as director of evidence resources. She supervised a range of functions, including the information specialist and digital services teams. In 2020 she took responsibility for the IT function to lead the digital, information and technology Directorate. The directorate design, develop and maintain our externally facing digital operations, maintain our internal guidance production systems and manage IT operations.
Alexia studied business and management in France, after which she completed a Master of Science in international accounting and finance at the London School of Economics and Political Science. Before joining us, Alexia was a director with Deloitte and advised a range of clients in the healthcare and life science industries on policy and strategy development and programme implementation.