A quick, easy way to access key information from NICE on social care topics.
Promoting positive mental wellbeing for older people
A quick guide for registered managers of care homes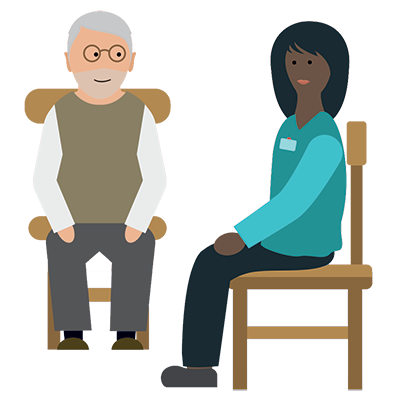 Our other social care quick guides:
About these guides
We've co-produced these guides with The Social Care Institute for Excellence. The idea is to create something that gives you key information for social care topics in a simple format.
They are for people who don't have the time to read large guidelines and quality standards.
Tailored resources
In addition to the quick guides, we also have tailored resources on a number of topics. These contain key messages and are designed to help you put our guidance and standards into practice.