Cardiovascular disease (CVD) is one of the most common causes of death in England. It's associated with health inequalities, with higher premature death rates in more deprived areas.
This report highlights progress made by the health and care system in implementing our guidance on CVD management.
Published February 2021
Why focus on CVD?
NHS England's Long Term Plan suggests that CVD is the main area in which the NHS can save lives over the next 10 years.
6 million people live with CVD
£7.4 billion estimated annual healthcare costs
120,000 people died from diseases of the circulatory system in 2019
56% decrease in the rate of deaths from treatable diseases since 2000
Since 2000, we have published a suite of guidance and quality standards on the prevention and management of CVD.
What we've published on this topic
Key findings from the report
This page provides a summary of the findings from the report. It includes insight from Professor Simon Ray, president of the British Cardiovascular Society, about our role in improving outcomes for people with CVD.
COVID-19
Most of the data are on the impact of our guidance before COVID-19, but the report includes some data collected during the pandemic. It highlights some of the different ways that care has been delivered. For example, the availability of remote cardiac rehabilitation programmes has increased.
There are good reasons for NICE to focus on CVD. Even before COVID-19, many hospitals lacked the resources to fully implement NICE guidance and there is continuing unwarranted variation in the provision of care.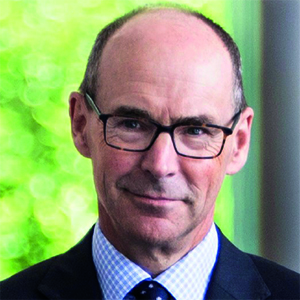 Assessment of recent chest pain
Key points
We recommend several tests to improve the speed and accuracy of diagnosis. These include high-sensitivity troponin tests to rule out non‑ST‑segment‑elevation myocardial infarction (NSTEMI) and HeartFlow FFRCT to estimate fractional flow reserve (FFR) from coronary CT angiography. The NHS Accelerated Access Collaborative (AAC) selected these tests as rapid uptake products and we have been involved in activities to support their adoption.
When someone has acute chest pain, tests are needed to work out if they are having a heart attack and, if so, the type and treatment needed. High-sensitivity troponin tests can help to rule out a type of heart attack called an NSTEMI in 20 minutes or less. This means that people with normal troponin levels do not need to be admitted while they wait for test results. It also means that people with a confirmed NSTEMI can get earlier treatment. The AAC estimates that 270,000 people had high-sensitivity troponin tests in 2018/19.
When someone has stable chest pain, tests may be needed to rule out stable angina if this cannot be excluded by clinical assessment alone. HeartFlow FFRCT software can estimate FFR from CT coronary angiography. This avoids the need for an invasive procedure. While the number of people who had HeartFlow testing has increased, the AAC estimates that less than 20% of eligible people have these tests.
Insight from Professor Simon Ray
"In many hospitals, rapid access chest pain clinics are under great pressure and there are delays in accessing non-invasive imaging.
The adoption of CT coronary angiography as a firstline investigation, and the ability to add functional imaging with FFRCT, offer the possibility of reducing the number of investigations required to reach a definitive management plan. However substantial investment is required, both in suitable CT scanners and in staff trained and timetabled to perform and report the scans.
High-sensitivity troponin testing is a major advance in the management of patients with a suspected acute coronary syndrome, as it allows confident rule out and discharge in a substantial proportion."

Acute coronary syndromes
Key points
Acute coronary syndromes include unstable angina and myocardial infarction (MI), also known as a heart attack. Each year, 82,000 hospital admissions are as a result of heart attack. Although a higher proportion of people in the UK now survive a heart attack, improvement appears to have levelled off.
We recommend that people with acute ST‑segment‑elevation myocardial infarction (STEMI) should be immediately assessed for eligibility for coronary reperfusion therapy. Treatment to restore blood flow should be delivered as soon as possible to improve the outcome. Primary percutaneous coronary intervention (PCI) is a form of treatment carried out in a specialist centre. When performed early, PCI is more effective than fibrinolysis (drug treatment). The proportion of people who had PCI within 2 hours of the call for help has reduced from 52% in 2015/16 to 42% in 2018/19. This is probably because of an increase in the time taken to get to hospital, as there has been minimal change in the time from arrival to treatment. Around 88% of people receive treatment within 90 minutes of arriving in hospital.
We recommend that people with NSTEMI who are at risk of future adverse cardiovascular events should have coronary angiography within 72 hours of first admission to hospital. Since 2015, the proportion of people who have angiography within 72 hours has increased but more than 40% do not meet this target.
Insight from Professor Simon Ray
"The rollout of primary PCI has been one of the major success stories of the last 10 years. It has revolutionised the treatment of STEMI but there are significant pressures on the delivery of timely care.
We know that ambulance services are hard pressed. It is worrying that the time taken for patients to arrive at hospital after calling for help has increased by about 10 minutes since 2014/15, as this translates to around 100 excess deaths across the UK. We also know that median call to door times vary substantially between ambulance trusts and this variation needs to be addressed nationally.
One of the difficulties in achieving the 72-hour target for angiography in NSTEMI patients is in the transfer of patients admitted initially to hospitals without facilities for PCI. One possible means of improving this situation is the redesign of network pathways incorporating 7-day access to catheter labs."

Heart failure
Insight from Professor Simon Ray
"Heart failure is underdiagnosed in the community. Key to early detection is the availability of the blood test for NT-proBNP. We know that access to this test is not universal within primary care and this is something that should be addressed as a priority.
Patients with heart failure often have other problems such as diabetes and kidney disease and may end up attending a number of specialist clinics. The development of new classes of drugs for the treatment of both heart failure and diabetes offers an opportunity to promote a more holistic approach to treatment.
Long-term care for heart failure patients can also be disjointed. It is important that in the future primary and secondary care heart failure teams are fully integrated."

Cardiac rehabilitation
Key points
We recommend that people who have had a heart attack and people who have heart failure are offered a rehabilitation programme. The NHS Long Term Plan sets a target of up to 85% of eligible people having cardiac rehabilitation by 2028. In 2017/18, uptake was 50% but these data were not reported in the most recent audit because of the COVID-19 pandemic.
The uptake of rehabilitation after heart attack varies by treatment group, from 29% in people who had medical management to 58% in people who had PCI. Referral rates for people with heart failure are not as clearly recorded. Just 13% of people were referred during hospitalisation but more may have been referred after discharge.
We recommend that rehabilitation should be offered in a choice of venues, including the person's home. Previously, most rehabilitation was group-based. During the early stages of the COVID-19 pandemic, the need for social distancing made group rehabilitation difficult. There was an increase in the use of self-managed options, such as the REACH-HF programme for people with heart failure.
Insight from Professor Simon Ray
"Cardiac rehabilitation does not get the emphasis that it deserves, given its proven benefits and cost effectiveness.
This is particularly the case for heart failure which is actively excluded from some rehabilitation services, largely due to a lack of resource. This needs to change and rehabilitation should be offered to all suitable heart failure patients, including those with preserved ejection fraction.
Inevitably, COVID-19 has had a big impact on rehabilitation. It has driven a move to home-based programmes delivered virtually, which for some individuals may be more effective than traditional group-based classes."
More information
We recognise that change can sometimes be challenging and may require pathway reconfiguration, training and new equipment.
We work with partners including NHS England and NHS Improvement, Public Health England and other relevant organisations to support changes. We also look for opportunities to make savings by reducing ineffective practice.