Dr Hilda Hayo
November 2019
In England around 460,000 people are diagnosed with dementia, but up to a third of people living with dementia may not have a formal diagnosis. NICE has provided dementia services with a suite of guidance and standards that have modernised care and much progress has been made. However, there is still more that needs to be done to improve care for all people who live with dementia.
As a result of increasing dementia assessments, improvements have been made in diagnosing and supporting people with dementia. The majority of people in hospital now receive a formal assessment and when dementia is suspected most are referred to specialist services. However, specialist training for health and social care staff is lacking. Despite the increasing numbers of people joining Dementia Friends, formal dementia training is required to understand and work with people living with dementia.
Dementia prevention still falls behind other health issues. More public awareness is needed if dementia is to be delayed or prevented in the population. Whenever a health and social care member of staff is in contact with a member of the public, they should be engaging in health promotion advice. This however depends on the knowledge, skills and time the practitioner has.
More needs to be done to help implement NICE guidance to improve the prevention, recognition, treatment and management of delirium. It can often be wrongly assumed that the changes in behaviour are due to dementia rather than a potentially treatable and reversable condition.
It is encouraging that most people with dementia who receive social care support are satisfied with their daily lives. However, services have experienced cuts in funding over the last few years and as a consequence the eligibility criteria has raised considerably. Families of people with dementia who would have been eligible a few years ago for support with their care needs are no longer entitled to help. This is having a knock-on effect on discharges from hospital and future planning and support for people with dementia.
In addition, carers report that their needs are often overlooked by health and social care which increases the level of distress they experience, which is reflected in their quality of life. This can make the difference between caring for a family member at home or having to seek long term care.
Positively the focus on antipsychotic use shows a reduction in the use of inappropriate antipsychotic prescribing. This ensures that people are not receiving unnecessary treatment which could be hiding other causes of their distress such as pain, leading to improved quality of life for people with dementia.
Overall while many positive steps have been taken there remains considerable challenges. The health and social care system need to ensure that dementia is a priority and using NICE guidance can help to focus their efforts.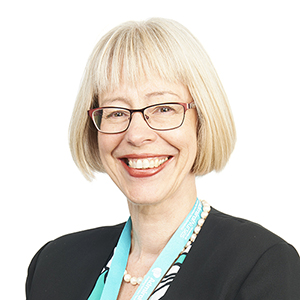 Dr Hilda Hayo is Chief Admiral Nurse and the Chief Executive of Dementia UK
---