The healthcare landscape is constantly evolving. This can make it difficult to stay informed about the most appropriate individuals and organisations to engage with.
NICE's role and relationships in the landscape mean we can help you understand changes relevant to your technology. We help you engage with the best people to give you the insight you need.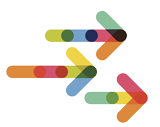 How we can help
We work with companies, large and small, across all sectors of the life sciences.
We have recently received a Promising Innovation Medicine (PIMs) designation and are preparing our technology for an EAMS scientific opinion.

We'd really value getting some feedback on our data collection plans as part of our planning for the EAMS period and a potential NICE appraisal.

Understanding how NHS England might accommodate our plans and getting an insight into potential flexible pricing access approaches would be a big help…
We're new to the UK/NHS marketplace. We're finding it difficult to understand what changes are important for our diagnostic test in the rapidly developing precision medicine landscape...
As a small medical device company with limited resources, it's difficult for us to get to grips with the changing landscape and what it means for our technology.

We want to know how best to target our efforts to get our product to patients. We would like to understand what initiatives such as the Accelerated Access Review mean for us and our product...


Working with the system
These are some of the healthcare initiatives that may impact the market access strategy for your technology.
UK government reports
Latest reports from the government:
European initiatives
Initiatives from the European Medicines Agency (EMA):
PRIME (priority medicines) aims to enhance regulatory support for technologies which address an unmet need.
Adaptive Pathways aims to improve timely access to new medicines.
Early access to medicines scheme (EAMS)
EAMS allows patient access to medicines before marketing authorisation resulting in real-world experience for your technology.
The Cancer Drugs Fund
The Cancer Drugs Fund is a source of funding for cancer drugs in England, which provides patients with faster access to the most promising new cancer treatments.
Medtech and In-Vitro Diagnostics Co-operatives (MIC)
From January 2018 the NIHR funded Diagnostic Evidence Co-operatives and Health Technology Co-operatives will beome MICs. They will continue to collaborate with industry, patients, clinicians, researchers and commissioners to develop, and generate evidence for, new medical technologies and diagnostics.
Innovation and Technology Payment (ITP)
The ITP aims to remove financial or procurement barriers to uptake of innovative products or technologies. Allowing proven innovations to be adopted faster and more systematically through the NHS, and delivering examples into practice for demonstrable patient and population benefit.